Pet owners are being urged to look out for oak processionary moth (OPM) caterpillars this summer, as their hairs contain a substance that irritates the eyes and throats of dogs and cats.
The creatures are usually seen from May to July in certain parts of south-east England, but Blue Cross said they could be spreading.
Due to dogs' inquisitive nature, they may come across the caterpillars while in the garden or on a walk.
A Blue Cross spokesman said: "As the hairs of the caterpillar contain a hazardous substance, it's a good idea to keep your pet [and yourself] away from them."
Symptoms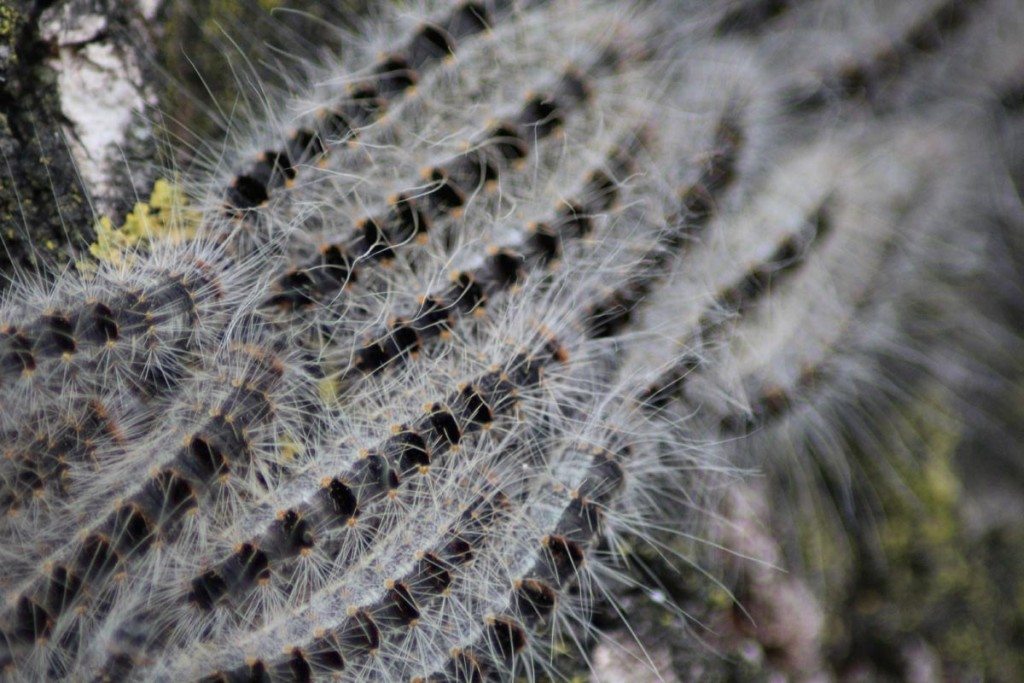 If a dog touches, licks, sniffs, picks up or tries to eat OPM caterpillars or their nests while exploring, owners might notice symptoms, including:
excessive drooling
swollen tongue
conjunctivitis
gagging
vomiting
difficulty breathing
inflamed or swollen mouth
However, the charity stressed symptoms are, generally, no more serious than irritating.
People can develop rashes and sore, itchy or irritated eyes and throat, and breathing difficulties from exposure to OPM caterpillars, said Blue Cross. The effects usually pass in a few days.
'Create barrier' if removing
The spokesman said: "If you need to remove a caterpillar from your dog's coat, we suggest wearing rubber gloves or using a thick wad of tissues to create a barrier between your skin and the caterpillars' hairs."
OPM caterpillars are not native to the UK and were accidentally imported from mainland Europe for tree planting schemes a few years ago.
More information about how to look after pets affected by OPM caterpillars is available on Blue Cross' website.
Sightings of OPM caterpillars should be reported to the Forestry Commission to help it minimise the effects they cause on oak trees. Visit www.forestry.gov.uk/opm