Vet Times is pleased to announce the winner of VN Times' latest £1,000 Certificate of Veterinary Nursing in Emergency and Critical Care bursary competition.
Created in partnership with emergency out-of-hours provider Vets Now, the competition – which received more than 60 entries – saw RVNs write 50 words on why they wanted the certificate.
Poetic licence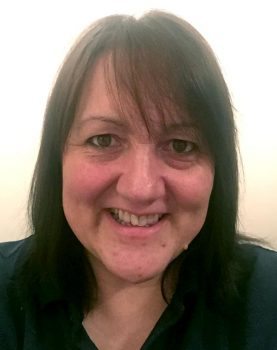 Julii Elliott, assistant manager at Dogs Trust in Canterbury, was chosen as the best. Taking a poetic angle, her entry was:
Please consider this desperate plea,
I'd love to win the bursary.
I'm older, already learned a lot,
But need to keep the brain cells hot.
This certificate's just for me,
Not all RVNs are twenty.
So, come on please, help me out,
Gimme the chance to do it for nowt.
Julii will begin her certificate on 1 April and document her progress in a bi-monthly column in VN Times.
'Very excited'
She said: "I was very excited to receive the telephone call. I can't wait to get started and have already added too many books to my wish list.
"I think I will be doing some revision before the course starts to make sure I get the most out of it."
VN Times editor Rebecca Hubbard said: "This is the second time we have run the competition, and the quality of entries has definitely improved over time.
"It took the judging panel a bit of time to choose, but Julii's imaginative approach made her stand out. We wish her good luck as she begins her course, and look forward to her bursary diary within VN Times."
VN Times and Vets Now would like to thank those who entered and another chance to win will be available in 2018.