One of the UK's most isolated vets is offering colleagues the chance to experience practice life – island style.
Heike Dorn is the Isles of Scilly's only vet, so has to turn her hand to many tasks – from caring for the pets of residents and tourists, to rescuing wildlife.
Vets, student vets and RVNs looking to spread their wings can undertake a week-long voluntary placement with Dr Dorn in the practice and community.
Plethora of skills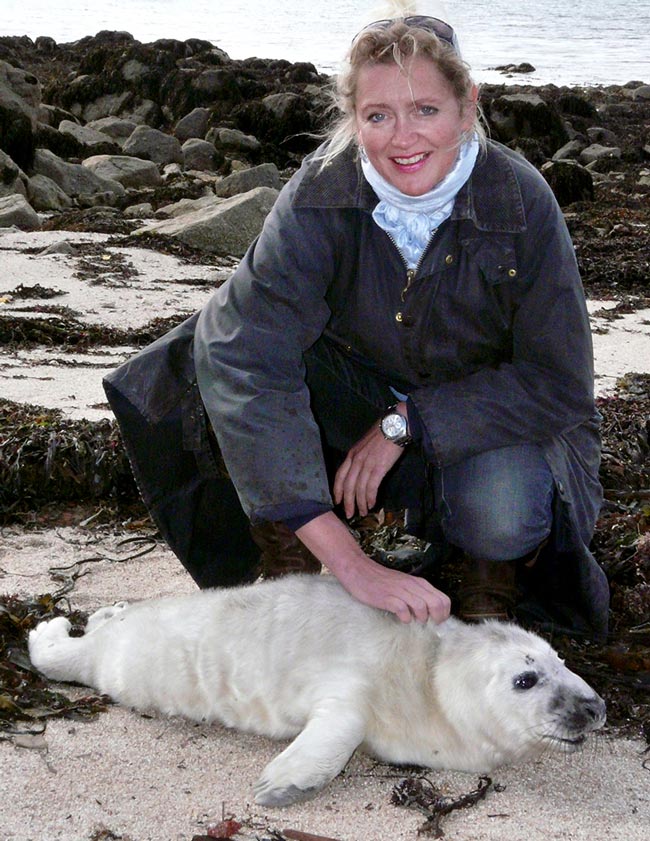 Since arriving on the island from her native Germany, Dr Dorn has spayed raccoons ("much easier than spaying dogs"), cared for owls and repaired a blue shark's pectoral fin while fully clothed in the sea. However, she warned prospective volunteers the variety of jobs they could encounter could be as unpredictable as the weather.
She said: "I never know what is going to happen because there is a limited amount of animals, but if none of them are sick and there are no seals to help, there is nothing to do. On the other hand, it could be very busy and so hectic that I have to be in three places at once, which makes it stressful.
"Whatever happens, they will have the opportunity to explore the isles, which are beautiful."
Support group
Prior to Dr Dorn's arrival on the isles, animal owners spent months without a vet because not enough business existed to maintain a small practice. Therefore, when their animals became unwell, they had to travel to the mainland, which proved costly and stressful.
To address the problem, the community pulled together to create The Isles of Scilly Veterinary Support Group (IOSVSG) to ensure the islands would never be without a resident vet again.
A practice cost £190,000 to build, fit and equip, and was made possible by the IOSVSG's fund-raising efforts.
Dr Dorn said: "When I came here, I had a 3m by 3m [room], which was the surgery and operating theatre. I didn't have a waiting room or dispensary, so medication was stacked against the walls and it wasn't very good. But now, the practice is very nice; I have a big consulting room, an operating theatre, x-ray room and office."
Get in touch
Accommodation consists of a personal bedroom with shared living space with Dr Heike relevant to term time. If other accommodation is found, other dates could apply.
For more information, email references and a CV to heike.dorn@googlemail.com
Read the full story – including the tale of how Dr Dorn became a vet – in the 22 May issue of Veterinary Times.