Assistance dog charity Canine Partners has opened places in a range of fund-raising activities this year.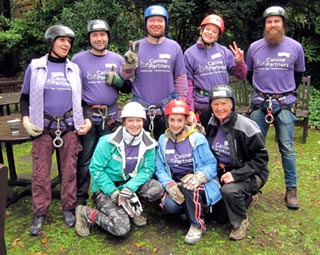 The charity, which helps disabled people enjoy greater independence and a better quality of life through the provision of specially trained dogs, has places available for many events in 2016, including:
Reading Half Marathon
Brighton Marathon
Tough Mudder
Ride London
Join the 'purple army'
Canine Partners events and challenge coordinator Holly Bryan said: "We are looking for people of all abilities who are willing to take on a challenge this year in aid of Canine Partners. All we ask is that you give something back by raising money for us through sponsorship.

"
The charity can also offer places to those who have already signed up to an event but wish to support Canine Partners.
Canine Partners is the official charity of this year's Reading Half Marathon and has 30 guaranteed places available via its gold package.
For more information about taking on a challenge in aid of Canine Partners, visit caninepartners.org.uk/challenges. Alternatively, contact Holly by emailing hollyb@caninepartners.org.uk or call 01730 716013.