Vets looking for a challenge in 2016 may want to consider applying for a TV documentary that will follow a group of Brits as they attempt to build themselves a new life in the middle of nowhere.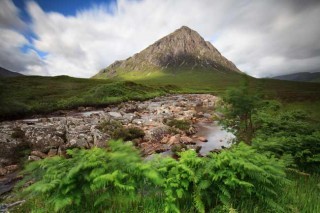 Award-winning TV company KEO Films is casting for skilled people to build a community in the wilderness for a groundbreaking social experiment that asks: is it possible to create a new community from scratch?
Year Zero
This major new Channel 4 series will follow the experience of more than 20 highly skilled Brits as they face building a new life with the bare minimum needed to survive, creating their own shelter, society and rules. For one year this community will hunt, sleep and live together in a "remote and isolated part of the northern hemisphere", cut off from the rest of the world.
The casting team is looking for all types of people to take part in the Year Zero project – from foragers and fisherman, to builders and botanists – but is particularly keen to receive applications from vets.
Society from scratch
A spokesman for the production company said: "With no prescribed infrastructure the group will be given the basics needed to kick start their experience relying on the abundant natural resources and whatever they can scavenge . The series will challenge everything about modern living, raising questions about what we want and need from our communities and how this could shape our belief in society as a whole."
The series will be filmed from the inside by embedded crew, personal cameras and a fixed rig.