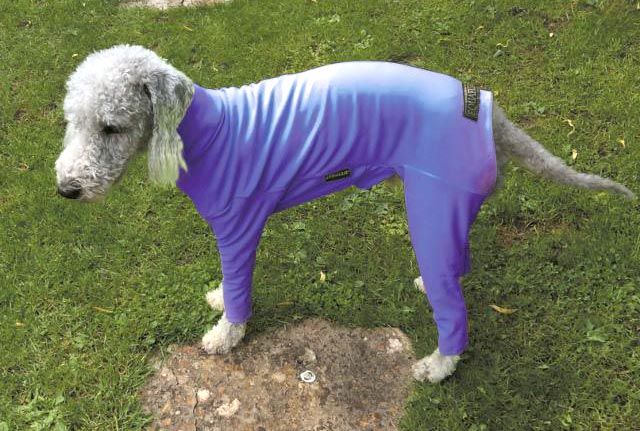 As the number of cases of Lyme disease in dogs increases, and with the emergence of babesiosis in untravelled dogs in Essex, a company has released a "suit" to help protect pets from ticks this summer.
The Equafleece Summer Suit can also aid as a protective layer against sticky burrs, grass and flea allergies, and insect bites and stings.
Made from lightweight silky "technical" fabric, similar in look and feel to a cotton T-shirt, it is said to have a good degree of water-repellence and the tailored design allows a snug, but not tight, fit, without restricting movement.
The suit is available in seven sizes and three colours, with prices starting at £23.