WSAVA and Hill's Pet Nutrition have launched the search for the 2016 Next Generation Award winner.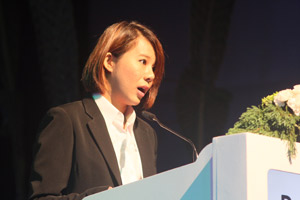 Now in its second year, the award recognises a recently qualified vet who has contributed significantly to the betterment of companion animals, the veterinary profession and society at large.
The Next Generation Award will be presented at the WSAVA annual World Congress on 27-30 September in Cartagena, Colombia.
Candidates must meet the following criteria
graduated within the past 10 years
active in continuing education
have a strong record in community service
working to bridge the gap between their generation and others
Jolle Kirpensteijn, chief professional relations officer at Hill's Pet Nutrition, said: "We believe it is particularly important to engage with millennial veterinarians – those in the early stage of their professional careers, as well as future vets still in training. They are the future of our profession and, through making this award and the message it gives, we aim to inspire them to contribute to the betterment of companion animals, the veterinary profession and their communities around the world."
WSAVA honorary secretary Siraya Chunekamrai added: "The WSAVA awards are our way of celebrating outstanding work by our global colleagues as they continue to advance the care of companion animals. We are grateful to Hill's for its continuing support of the WSAVA and look forward to reviewing this year's entries for the Next Generation Award."
Candidates can nominate themselves by sending an email to wsavasecretariat@gmail.com by 1 Jan 2016. They should include a letter of intent, a CV and at least one reference letter.
Further information can be found at www.wsava.org