MSD Animal Health wants to hear from past winners of its Connect or Intervet Bursaries to find out how the awards have helped direct their veterinary careers.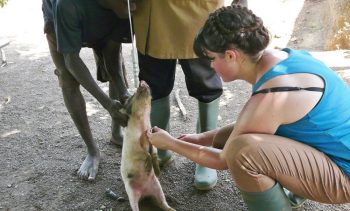 Undergoing a relaunch this year as the MSD Animal Health Research Bursary, the Connect and Intervet schemes previously gave veterinary students support for their research projects, with bursaries awarded each year.
This was further supported by the company's Animal Health Ruminant Research Bursary for practising veterinary surgeons.
Combined
The schemes have now been combined under the new bursary, with MSD keen to see how this support has specifically helped vets in their profession.
Veterinary advisor at MSD Michelle Townley said: "The aim of the bursary is to support vets in their chosen career path and, indeed, MSD has employed some of these winning students, including myself.
Inspiration
"We are keen to hear how any past winners have progressed as we build our bursary alumni group – we would like to tell their stories in the hope of inspiring other students in their research."
Any past research bursary winners wanting to get in touch can email msdahbursary@merck.com