Staff at a veterinary practice in West Sussex got a buzz out of relocating a nest of honeybees.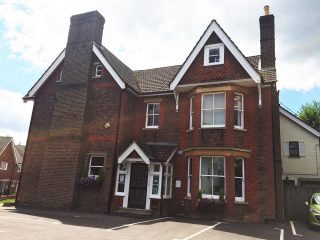 Farthings Veterinary Group in Horsham had experienced problems with the insects nesting in one of its chimneys for several years, but things came to a head this year when their numbers increased greatly and they began flying into the kennels, causing staff to evacuate patients.
Ecological evacuation
Given concerns about dwindling bee populations, the practice wanted to remove them safely, rather than have them destroyed, so contracted local firm PGH Pest Control and Prevention.
The honeycomb and accompanying bees, estimated to be around 30,000, were removed safely on 24 July to start a new life in man-made hives in a field in Ewhurst, Surrey.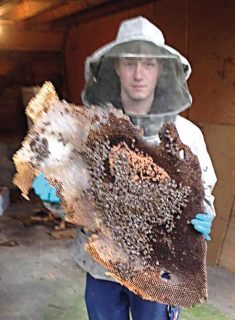 Understanding importance
Farthings' practice manager Angela Batchelor said: "The bees seemed very attracted to our chimneys and we were concerned at the potential risk to our patients.
"Having said that, it was important to us they were removed and not simply destroyed because we understand just how important bees are to our ecosystem and didn't want to add to the problem of their falling numbers.
"It was amazing watching them bring out the honeycomb and, once they'd completed this delicate operation, they also adapted our chimneys to make them less attractive to bees in the future.
"We hope the bees will be very happy in their new home."