Two British vets have raised more than £6,600 to help endangered rhinos by completing a gruelling 900km mountain bike race across four provinces of South Africa.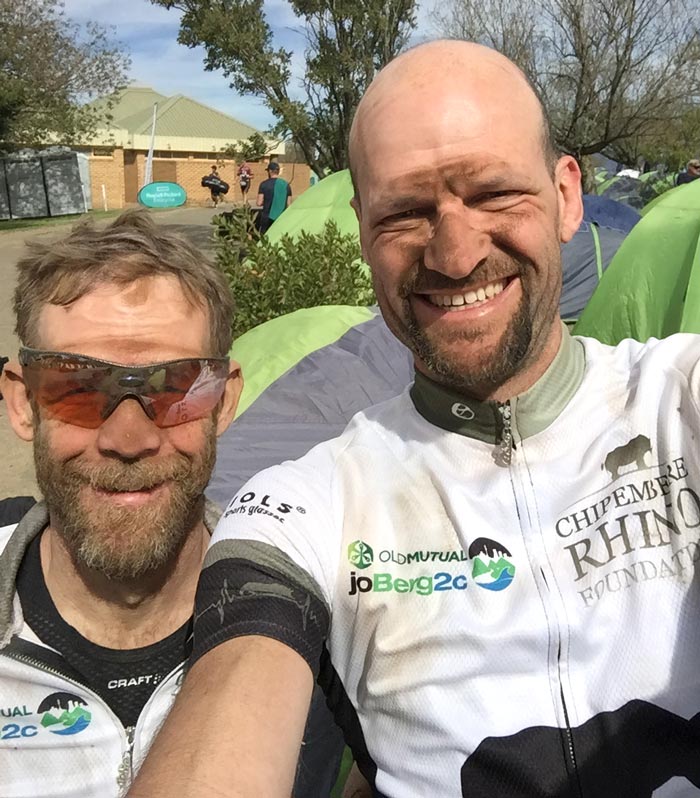 Paul Meiring, from Companion Care in Chesterfield, and colleague Jason Davidson, from Companion Care in Derby, took part in the annual joBerg2C nine-day, off-road event from Johannesburg to the coastal town of Scottburgh.
Demanding route
The small animal vets joined South African wildlife vet Brendan Tindall and his riding partner Robin Beetge in cycling the route to raise money for the Chipembere Rhino Foundation (CRF), which works to combat rhino poaching in southern Africa.
Dr Davidson said: "That was hard. Nine days and 900km of mountain bike riding, with 250km technical single track and only about 10km tar, but we did it. We are so proud to be able to contribute to a future for rhinos."
Anti-poaching teams
CRF specialises in sourcing, testing and funding technology for effective monitoring of rhinos. They fund K9 handlers, and their tracking and apprehension dogs, as well as funding and providing anti-poaching teams with vital equipment needed to translocate rhinos across southern Africa.
It costs about £38,000 to translocate a rhino from South Africa to neighbouring Botswana, where there is less poaching.