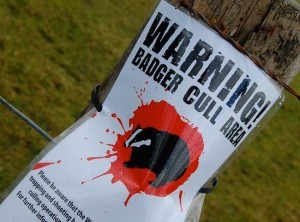 The Government's badger culling programme will be expanded to other areas of Britain this year and disease control will receive a significant cash injection, environment minister Elizabeth Truss has confirmed.
During a speech to delegates at the annual Oxford Farming Conference on 6 January, the minister said: "We are improving our resilience to animal disease by investing around £65 million in new capital.
"This will bring us state-of-the-art laboratories and fund the upgrade of our bio-containment facilities at Weybridge, securing our ability to fight diseases like swine fever and avian flu."
TB-free by 2020
Mrs Truss said: "I am absolutely committed to eradicating TB. We are making good progress against what is the gravest animal disease threat facing Britain, with half of England due to be declared TB-free by 2020.
"Our approach of tackling the disease both in cattle and wildlife has worked in Australia and is working in Ireland and New Zealand.
"Thanks to the efforts and dedication of local farmers, all three areas – Somerset, Gloucestershire and Dorset – hit their target in 2015. The chief veterinary officer is clear this policy needs to be followed over a wider area to secure full disease control benefits. That's why I announced, in line with his advice, I want to see culling in more areas this year."
Whatever it takes
Concluding, she said: "New cases of TB are levelling off, but we still have the highest rate in Europe. I will do whatever it takes to get rid of this terrible disease."
The minister said Defra was "reshaping itself" and would see increased integration between agencies, including APHA, decentralisation of decision-making and cutting of unnecessary red tape.
Commenting on the announcement, BVA president Sean Wensley said: "We welcome the ongoing commitment to improve the UK's resilience to threats to animal health.
"It is encouraging to see the development of state of the art diagnostic facilities and we look forward to hearing more detail about how Surveillance 2014 will work in practice. In particular, we need further detail on how Defra will meet the pledge made at last year's Conference to protect the number of vets working on the ground in order to provide the vital first line of surveillance."