Vets and farmers are being warned the UK is at risk of an outbreak of bluetongue during spring or summer ­– with an outbreak in late summer most likely, the APHA has said, following a risk assessment.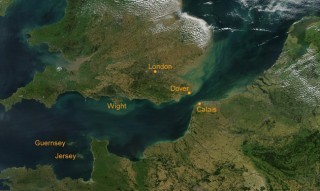 Specifically, the Government agency is urging farmers to monitor their stock carefully and report any clinical signs of disease immediately following the presence of bluetongue in France.
Robust surveillance
The risk of an incursion in the UK is highly dependent on the level of disease on the continent, the proximity to the UK of European cases and the weather, including temperature and wind direction, APHA said.
An APHA statement said: "We have robust disease surveillance procedures in place and are working closely with the devolved administrations and livestock industry."
Restriction zones are in place in France to control the spread of the disease, and if bluetongue was found circulating in the UK, similar measures, such as movement restrictions, would be put in place in line with the National Control Strategy across the devolved administrations.