Tools to enable vets to feed information to a national database need to be developed to tackle antimicrobial resistance, delegates agreed at the first joint conference on the responsible use of medicines in animals.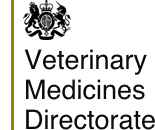 The event, hosted by the Responsible Use of Medicines in Agriculture Alliance (RUMA) and VMD, was attended by around 170 delegates representing both animal and human health.
The conference took the theme "Responsible Use: Ideas Into Action", and speakers included chief medical officer Dame Sally Davies, chief veterinary officer Nigel Gibbens, chief scientific advisor to the Food Standards Agency Guy Poppy, professor of infectious diseases at the University of Oxford Chris Conlon and officials from Public Health England, the Advisory Committee on Animal Feedingstuffs, BVA, NOAH, RUMA and VMD.
Exchanging knowledge
RUMA chairman Gwyn Jones said the one health concept was central to proceedings with the main aim to ensure healthy animals, healthy people and a healthy ecosystem with the veterinary profession as a central part of the solution.
"Today is all about knowledge exchange, understanding other people's challenges and all of us playing our part because the best way to solve all of this is to work together," he said.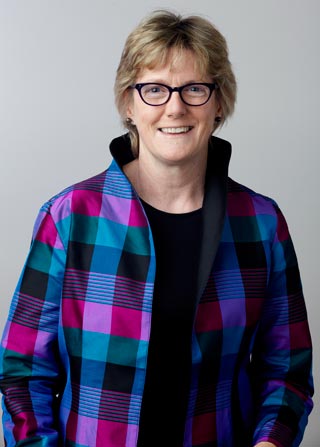 Prof Davies told delegates: "One health matters. It's a really difficult concept – how the bits join up – but as I get more and more into it, I realise we have to crack it. It's going to be very complex and we all have to work together."
She said antimicrobial resistance, particularly antibiotics, was responsible for at least 25,000 human deaths a year in Europe and the same in America, and associations were being seen between resistance in animals and humans.
She added she was worried more antibiotics were being used on poultry, swine and cattle to promote growth and prevent disease than were being used on the human population. She suggested much more had to be done across the globe to promote good hygiene in food animal production, rather than overusing antibiotics.
The conference, chaired by chief executive of the VMD Peter Borriello, focused on four key subjects:
What is meant by responsible use?
What influences responsible use?
measuring and monitoring medicines use
How to communicate what action is being taken
With interaction from the audience two main points emerged – the industry was unable to quantify the exact amount of antibiotic usage in different species of animals, and until recently it had failed to admit it had a problem with antibiotic use.
The question was asked: "If we can't measure it, how can we control it?"
Delegates were told the vital need for more and better antibiotic data was being addressed via new technology.
Central hub
On behalf of VMD, Liz Redmond is leading a programme to develop a coordinated UK national approach to data collection of antibiotic usage by species into a central data hub. Priority will be on pigs, poultry and cattle.
Martin Smith outlined the strategic approach being taken by the Pig Health and Welfare Council (PHWC) antimicrobial use subgroup. In conjunction with AHDB Pork and VMD it has developed the specification for a database to record on-farm medicine usage and plans to launch in April 2016. The system will be able to be used as an electronic version of a medicines book.
NOAH chief executive Dawn Howard said NOAH was bringing its compendium up to date with new software, making vital information available in real time via iOS and Android mobile apps, enabling users to access NOAH Compendium data remotely. Data will be linkable to wider industry partners, both for recording medicine use, in particular antibiotics, and to aid responsible prescribing.
Brian Lindsay, secretary of the Cattle and sheep health and welfare groups, said their members were looking at a system of data collection from predominantly paper-based records. A cattle sector workshop will be held in early 2016 to explore a new recording system that would probably be aligned with the PHWC model.
App development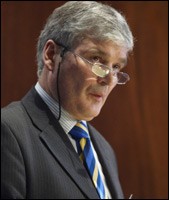 Former NOAH chief executive Philip Sketchley also outlined a new smartphone technology product in development, the Farm Medicines Tracker, which aims to make the need to carry a printed medicine book redundant.
He said the device would provide the farmer with a pen-side databook calling up a virtual cabinet of the medicines prescribed by the vet, but without the farmer needing to scan it.
The system would also be able to analyse and record the outcome of each individual treatment and feed it into a secure central data hub that could be accessed by both farmer and vet.
Finally, communications/media specialist Amy Jackson of Oxtale Specialist Communications told the conference there was a communications issue.
She said failing to be transparent and accountable and engage with the media about antibiotic resistance in animals made the profession and wider industry look like they were hiding something.
Her message was: "You can't influence the message if you're not in the debate." She warned: "An issue ignored is a crisis ensured."