A new study suggests sudden episodes of canine aggression can be caused by pain that has never been diagnosed or treated.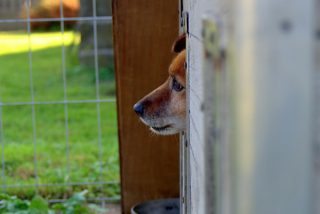 Researchers from the department of Animal and Food Science at the Autonomous University of Barcelona (UAB) in Spain analysed the aggression problems of 12 dogs who were brought to the UAB's Veterinary Hospital by their owners.
They were:
giant schnauzer
Irish setter
pit bull
Dalmatian
two German shepherds
Neapolitan mastiff
shih-tzu
bobtail
Catalan sheepdog
chow chow
Dobermann
Across the board
According to researchers, all of the dogs (11 males and one female) were diagnosed as having aggression caused by pain.
Out of the 12 studied, eight had suffered with hip dysplasia, as outlined by Tomás Camps, lead author of a study published in the Journal of Veterinary Behavior .
He is also a researcher at the Animal Nutrition and Welfare Service of the UAB.
Reference
Camps T, Amat M, et al, (2012). Pain-related aggression in dogs: 12 clinical cases, Journal of Veterinary Behavior: Clinical Applications and Research, 7 (2): 99-102.