I have been comparing our world to the "human" world, mainly in light of some interesting service from my GP. It made me reflect on what a great service we provide and why people have such trust in us.
In the past few weeks, G (the husband) and I have both had blood tests. We waited the required 7 to 10 days and telephoned for our results, and on both occasions, a receptionist said: "They look fine to me."
Something I've never heard a veterinary receptionist say – and hope I never will.
I have spoken to the practice manager and raised it as an issue because, as a patient, it comes across to me that I'm getting the receptionist's opinion on the blood results. Which is nice, but not really what I want.
The practice manager has told me receptionists are instructed to tell patients about the doctors' notes on the bloods – so, if the notes say "no abnormalities detected", the receptionists say that.
But they are not specifically saying the GP has already reviewed the bloods and sometimes stray into saying "looks fine to me", which is giving their personal diagnosis. Which they are not allowed to do.
'The vet has said…'
We RVNs are very careful with this type of conversation, as are the receptionists I have worked with. We do relay blood test results, but make sure we say "the vet has said…" or "the vet has reviewed…" to make it clear to the owner this is the vet's diagnosis – an important point, as we can't diagnose. By being transparent about the source of the information, we are building trust and showing we work as a team.
It's the same when we triage out-of-hours. The nurses usually field the telephone calls and make the initial examination, and have the skills to listen, question, monitor and report. While we don't diagnose, we can identify the most urgent patient and put the vet in the best possible position to treat all patients.
Receptionists can also learn the basics of these skills. They can take a client through A, B and C on the phone, and feed back the results to a vet or nurse. This gives clients confidence, when telephoning their vets, they get great service from whoever they speak to.
No laughing matter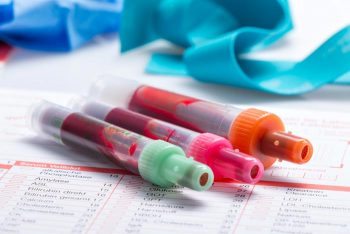 It doesn't seem to be working like that with my GP.
When chasing up a referral appointment, the receptionist laughed and said: "You'll wait months for that." I had to explain to her it was a fast-track cancer pathway referral, so would be seen within two weeks – hence the telephone call. I cannot imagine anyone in the veterinary world laughing at waiting for an appointment. To laugh at the misfortune of others is pretty low.
To make matters worse with my GP surgery, G's bloods were not normal. No idea who made the mistake, but still, G asked for a review and he needs a change of medications, and a referral to not one, but two, consultants – so much for the "it all looks fine to me" response.
As for me, I'm only going to see one consultant and, while my bloods were normal, they were not normal for the condition we were looking for, so need to search a little further.
I have had great service from the NHS, yet these small issues in its first opinion service can make accessing good health care really hard. You don't want to feel like you're badgering people to be heard about something as important as good health.
It's something I don't see us doing in the veterinary field and I'm really proud of that. We value our clients and their pets. Keep up the good work!