The 2017 RCVS and VN council election results have been announced after a record proportion of veterinary professionals cast their votes.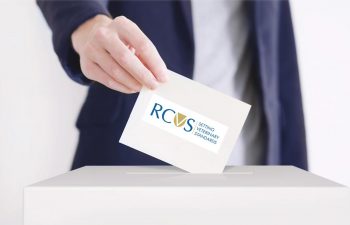 However, despite the record turnout, an RCVS spokesman acknowledged only a "relatively small proportion of the profession" continued to participate in the annual election process.
Of the 29,769 members eligible to vote in this year's RCVS council election, only 6,785 votes were returned (22.8%) – compared to 4,403 (15.6%) last year.
Of the 14,411 members eligible to vote in the VN council election, only 2,092 voted (14.5%) – compared to 1,435 (10.9%) last year.
The turnout for both elections was the highest ever, with the previous records being 18.8% for an RCVS council election and 12.8% for a VN council election.
Increasing engagement
RCVS registrar Eleanor Ferguson said: "Congratulations to all those elected to RCVS council and VN council, and thank you to all those who stood as candidates in both elections.
"The fact both record numbers and proportions of the professions voted this year is testament to our efforts to further increase engagement with vets and veterinary nurses.
"However, while we welcome these significant increases, we recognise it is still a relatively small proportion of the profession voting in these elections and so will continue to think of new ways to engage with the professions – not just at election time, but across our many activities."