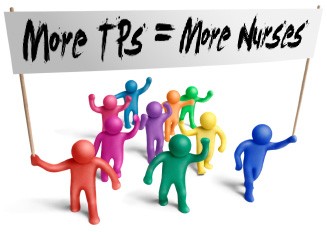 The RCVS has announced an increase in the number of Training Practices (TPs) to just over 2,000.
In a recent article I wrote of the differences between EMS for vet students and the TP scheme for student nurses.
I have been spurred on by a recent Twitter chat (@JaneRVN) with @vetinpractice about where the TPs are. He feels that, while many places that take nurses (referrals / hospitals / pharma / insurance companies) are not TPs, they should still be putting back into the training cycle somehow.
I've been checking the RCVS TP list and have found that all the vet schools are TPs. As for referrals, it's a mix – some train VNs and some don't. However, they could still be training VNAs (Veterinary Nursing Assistants) as they would not need to be registered as a TP to do this; therefore still providing SVNs for the future.
Companies who do not "nurse" but need nurses can't become a VN Training Practice, so how could they support the VN training schemes? Many already do with free CPD for RVNs and SVNs and encourage the RVN status as many employ people for having that status.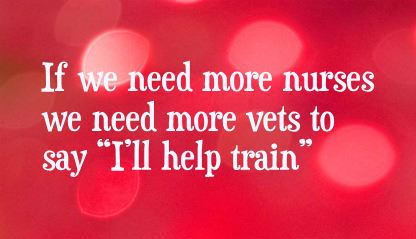 So, for all the non-TPs: what would make you train nurses?
What can we do about the current scheme that would make it work for you?
Ultimately it's the practice principal who signs the forms to say "We are a TP".
If we need more nurses we need more vets to say "I'll help train".
Back in November 2013 I called for a march for more nurses – the banner paint is still at the ready. Lets expand the march to "More TPs = More Nurses" – all welcome!
Original version of top image © iStockphoto.com/MaleWitch