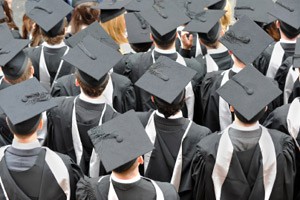 No doubt spurred on by a survey carried out by the Institute of Employment Studies (on behalf of the RCVS), this last week has seen an interesting focus on the availability of jobs within the veterinary profession.
Curiously enough, the survey seems to show that the increasing number of graduates over the past few years has had "little impact" on job prospects. In fact, it shows that an average of 94% of graduates seeking a role in clinical practice found work within six months.
Surprisingly, this figure did not change significantly over the five years under consideration, despite UK graduate numbers increasing by around a quarter in the same period. It did take them slightly longer to secure a post, but they still got there!
Mind you, the situation changes rather dramatically if you want to work with horses. Results of a second survey revealed by (who else?) BEVA suggests there may be up to five times as many graduates wanting to work in equine practice as there are jobs available.
Overall, however, results of the RCVS survey may slightly allay the fears of current vet students and recent graduates. But you can't help but wonder what the situation will be like for those looking for employment when Surrey lets its first cohort loose on the veterinary job market.
Plus, with the BVA citing rumours of even more new veterinary schools on the horizon, the future of veterinary employment does start to look a lot less certain.