With vet nurses currently fighting to protect their title, now seems a good time to reflect on the changes that have taken place in veterinary care.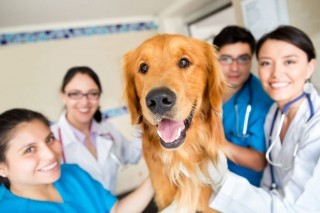 Gone are the days of a vet being supported by staff who fulfil some part of all of the roles required to run a practice – a modern practice now needs staff who can fulfil 100% of an essential role within practice and also undertake parts of the other support roles.
Teams need structure
I have had this conversation with many people over time and it seems employers are realising that teams need a structure. There is no longer a team of "nurses" who do a bit of everything. For patient care, teams now commonly consist of:
patient care assistants/nursing auxiliaries
student vet nurses
registered vet nurses
senior registered vet nurses
Patient care assistants can undertake many areas of patient care, freeing up nurses to to support the vet and undertake Schedule 3 procedures. Training your own student nurses does require commitment, but it means you do have access to more RVNs in the future – something every practice needs. Senior nurses can be there to progress the nursing team, write protocols, resolve issues and handle difficult cases.
It is still important for all staff to be able to take on basic reception and administrative duties. Reception is the front line and can be a tough and lonely place. Having well-trained and supported reception staff can make a busy Saturday run smoothly and keep your clients bonded.
Choosing the right people
Having a team structured like this means you need to consider your employment plans. If applicants want to become a student vet nurse you will need to check their qualifications and ensure they will be able to enter a college course.
Do you have a contract that reflects the support you give a student nurse? Even now I find students with contracts that require no minimum time limit to stay post qualification, or to have worked for a minimum amount of time prior to starting college. Both of these are major issues for the practice – you should be checking the person fits in with the team and has the capability to take on training. Once they are training you need to ensure that, when they're an RVN, you get the benefit of this.
Down to the wire
To support this system we need to protect the title. There has been increased publicity recently – thanks to one phone call to my local paper. First came the article in the Ham&High, then came the radio show (we're 2hrs 5 mins), then the TV appearance (which, sadly, was only available online for a week).
If, for any reason, you haven't signed the petition yet, or you're planning some last minute promotion, you only have until 14 February to visit (or persuade others to visit) https://petition.parliament.uk/petitions/106153.
The RCVS communications office have been very helpful. If you manage to get any publicity please email communications@rcvs.org.uk
Finally thanks to Liz Cox from VN Council. Our elected representative came from Bristol to London to appear on radio and TV in London at the drop of a hat. Fighting for us always.