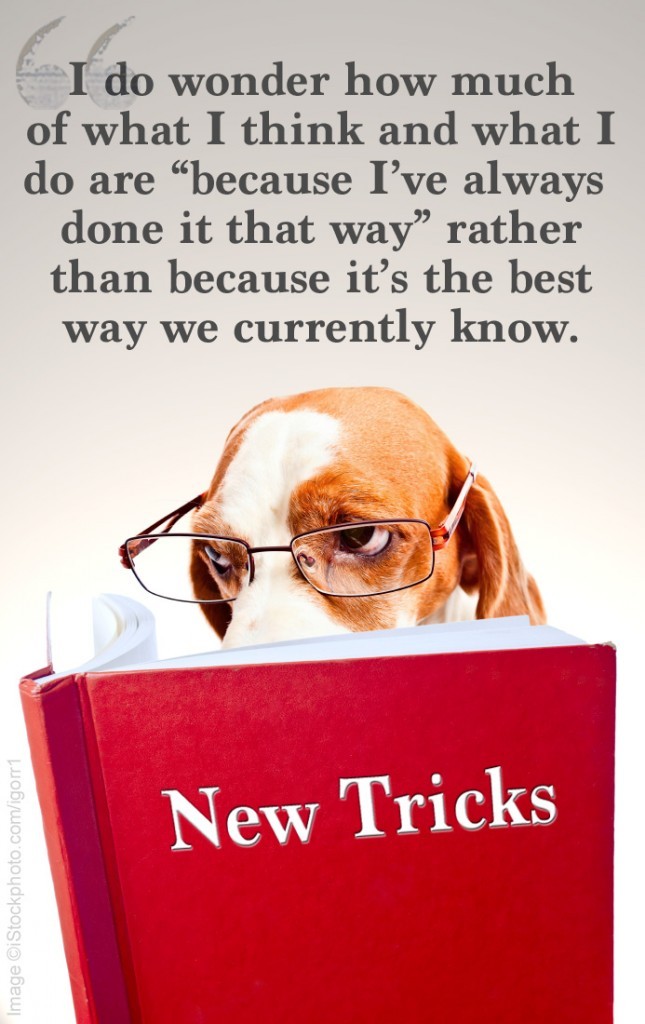 Like most vets I do well in excess of my required CPD, and am even steering towards more demanding types than just sitting in a lecture theatre drinking coffee.
My CertAVP seems suddenly to have become an awful lot harder and I'm struggling to get my case reports ticking all the boxes and remaining under the word limits. Most CPD, even the later "C" modules, is quite focused and specialised to one topic and speciality.
I have long thought I'd like to attend a broad "refresher" course aimed at experienced practitioners of more than, say, 10 years vintage, who want and need to be brought up to date in a broad range of disciplines encompassing, for example, developments in small animal medicine over the last decade or so.
That sort of course would take more than just a day, and so could be spaced out over a few months, or compacted into an intensive week.
With scientific literature currently it is impossible to keep up to date in all the fields involved in being a general practitioner. Like most I receive the Veterinary Record, In Practice and Veterinary Times. I also get a couple of other journals from specialist associations, but knowing about every paper published in every journal is impossible, and you may not realise something has changed until long after publication – and I do wonder how much of what I think and what I do are "because I've always done it that way" rather than because it's the best way we currently know.
I'd like to know what other "old dogs" are doing to try to keep up to date and how you stay on your game!