It's almost here again, folks – May is Veterinary Nursing Awareness Month (VNAM), an initiative to raise awareness of the vital role played by veterinary nurses in animal care and treatment.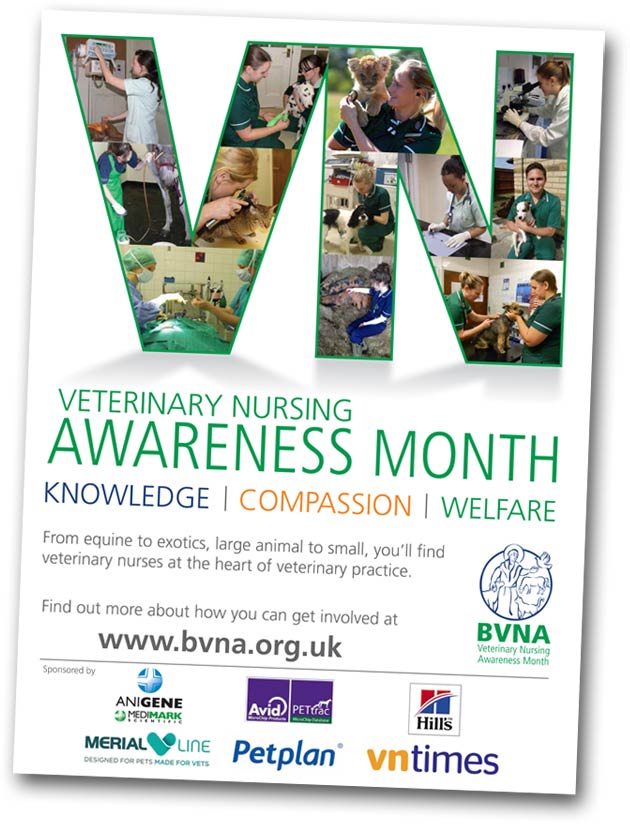 Despite the long title that sounds almost like it's about our own capacity for introspection, it's actually a fantastic reason to engage with the wider public to help make the phrase "veterinary nurse" synonymous with the RVN title and the badge.
So, what can you do? With a whole month to play with, and the possibility of a few local spring fayres and dog shows to join forces with (weather permitting), there are plenty of opportunities.
First things first
If you're planning to organise something, your first step should be to register with the BVNA to receive your free VNAM pack, which includes an excellent poster for the waiting room. If you do nothing else then get this up and join in the waiting room chat. It's worth priming your reception team, too.
It might also be worth adding an RVN page to your practice website so you have somewhere to direct clients for more information on the initiative, but still personal to the practice.
Next stop, competitions. Do you want to enter any of the BVNA's official VNAM competitions? I'm sure the clients will love "best pet selfie", but if you want to use a snap of yourself with your favourite patient make sure to get permission first. That aside, these wonderful photos represent an entry to the competition as well as content for your own website and social media channels, all in one.
Who you gonna call?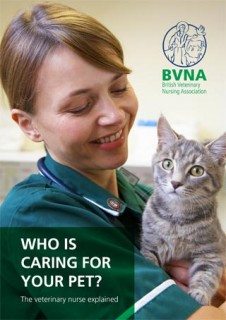 Finally, do you want to go all out in an attempt to attract the public outside your normal sphere? If so, you could hold some kind of event, or try to get a case with a happy ending into the local newspaper.
Our practices are content rich in terms of local news: a successful chip reunification, a pet needing a home, an excellent surgery recovery – all good news stories the local press will lap up.
It only takes one phone call. I should know – I called my local paper to tell them about the VN petition and had a photographer round within the hour. The story went on to be picked up by BBC News, radio and TV – and I hadn't had my roots done! Still, it was all good publicity, and easily generated.
If you're thinking of holding an event you need to consider a few things:
Where – is the practice big or quiet enough at any point for an open day?
When – when is your practice open, closed or hosting another event?
Who – will you run the event in your own time? Will it incur overtime, or will it be held during a normal working day?
What – what will you do?
Why – to promote RVNs, of course.
Stuck for ideas?
If this is your first time organising something, it's better to keep it small and stress-free with minimal work. I suggest an evening or weekend event of, say one hour to an hour and a half that focuses on two or three key nurse areas – especially the things your practice does particularly well. For example:
Nurse clinics – show them how to clip nails or go through a weight consult.
Hospital care – use a stuffed toy to demonstrate tube feeding.
A Q&A with pet owners – get visitors to submit questions in advance so you can prepare. If there are lots of questions, answer the most popular then throw in a few of the more unusual ones.
Pet parties – You could consider hosting a pet party with VNAM as the key to us RVNs helping clients with new pets. It means less talking from you if you can organise external speakers.
Whatever you do, just do something. Not enough people know who we are, what we do or the difference we make.
It's time to tell them.