Vets, veterinary nurses and other members of the practice team can quiz RCVS officials at a Question Time event in November.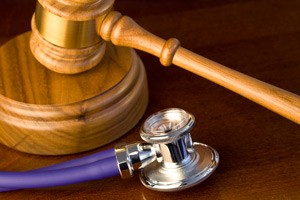 The Question Time takes place at the Hilton Hotel in Watford on Tuesday, November 24. Attendees can discuss issues affecting the profession and put their questions to members of the college's operational board.
RCVS president Bradley Viner will chair the event. Chief executive Nick Stace, registrar Gordon Hockey, senior vice-president Stuart Reid and VN Council chairman Liz Cox will also attend.
The event begins at 6.30pm with a buffet supper, followed by an introduction from Dr Viner at 7.15pm. At 7.30pm the Question Time splits into two sessions, focused on issues affecting veterinary surgeons and veterinary nurses respectively. The two groups will then reconvene at 8.30pm to discuss issues affecting the whole team.
One area for discussion will be the VetFutures report, which will be launched at the London Vet Show the week before.
The event will finish around 10pm. Prior to the evening, from noon to 5pm, the RCVS will hold 45-minute surgeries for those who want to find out more about the new Practice Standards Scheme (PSS), which will also launch at the London Vet Show.
The surgeries will be led by Pam Mosedale, PSS veterinary advisor and assessor coordinator. Register to attend the Question Time at www.rcvs.org.uk/watford by Monday, November 16.
To book a PSS surgery contact Emma Lockley, RCVS events officer, at e.lockley@rcvs.org.uk or 020 7202 0773. Places are limited and assigned on a first come, first served basis.