The World Small Animal Veterinary Association (WSAVA) willkick off a year of celebrations to mark its 50th anniversaryby hosting the largest global assembly of small animal vetsfrom around the world.
This "global gathering" will take place at the association's annual world congress in Sao Paolo,Brazil, from July 21-24.
Over 4,000 vets are expected to register to attend the event, highlights of which will include:
A focus on canine leishmaniasis, an important sandfly-transmitted protozoan disease of dogs which is widespread in South America and the Mediterranean areas of Europe;
A lecture on the impact of the dog genome in canine oncology given by Chand Khanna, director of the Comparative Oncology Program at The National Cancer Institute (NCI); and
A pathology stream presenting the diagnostic applications of the latest advances in molecular pathology.
WSAVA is dedicated to the continuing development of companion animal care around the world and is an "association of associations" with member and affiliate organisations globally, representing 70,000 vets.
According to the assocition, WSAVA World Congress 2009 looks to build on the success of the 2008 congress held in Dublin, at which a series of initiatives from the WSAVA Gastrointestinal Standardisation Group were unveiled to improve the treatment of gastrointestinal conditions in cats and dogs. The group is soon to publish a consensus statement in this area for the American College of Veterinary Internal Medicine and the chairman of the group (Professor Robert Washabau) will be receiving one of the prestigious WSAVA Awards at Sao Paulo.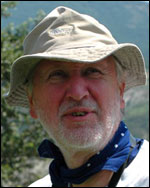 Commenting on plans for WSAVA World Congress 2009, the organisation's president, David Wadsworth, said: "WSAVA has gone from strength to strength over the last twelve months with over 5,000 delegates attending 34 meetings in 30 countries to improve their post-graduate education as part of the WSAVA Continuing Education Programme.
"Providing opportunities for continuing education to improve global animal health and welfare is the cornerstone of our work which we seek to achieve through fostering the exchange of scientific information between individual vets and veterinary organisations around the world.
"WSAVA Congress 2009 will be very special as it marks the start of our 50th anniversary year. Despite difficult economic conditions, we're expecting a record-breaking attendance and have had to take extra space to accommodate all those registering to attend.
"We're looking forward to some excellent clinical sessions and to updating our members on developments at WSAVA which include a proposal to incorporate the organisation as a company in Canada and register it as a not-for-profit entity."
Mr Wadsworth was also keen to thank congress supporters Bayer Animal Health, Intervet/Schering Plough and, paricularly, Hill's Pet Nutrition, which has offered to be prime sponsor for WSAVA Congress 2009, 2010 and 2011.
"We look forward to meeting our colleagues from around the world at WSAVA Congress 2009 and working together to support the future development of the profession," he said.
For further information on WSAVA, its work and how to attend WSAVA Congress, visit www.wsava.org