Vets can get a solid grounding in contemporary animal welfare issues via two WSAVA online training modules.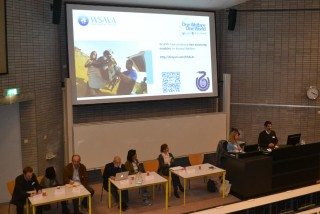 Launched by the association's animal wellness and welfare committee (AWWC), the one-hour modules have been developed as a resource for everyday clinical use and intend to enable practising vets to expand their role as animal advocates.
Module content
Both modules are based on materials developed by WSAVA partner World Animal Protection in its Advanced Concepts in Animal Welfare educational resource.
The first module addresses contemporary animal welfare science and ethics, and the understandings and definitions of animal welfare.
The second takes a more clinical focus, covering aspects of animal welfare in practice including behavioural and end of life issues.
AWWC co-chairman Shane Ryan said: "Vets are champions of animal welfare and we hope our online training modules will support them in this role, offering them the knowledge they need in a concise and easily accessible format."
Both modules are available to download for free.