The World Organisation for Animal Health (OIE) has, for the first time, announced a set of welfare standards for working horses, donkey and mules.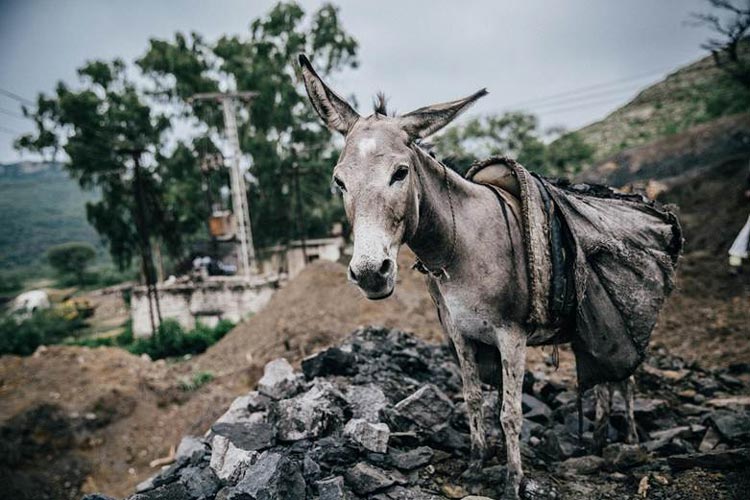 In total, 180 countries will commit to undertake the recommendations, which were approved on 25 May at the World Assembly of OIE Delegates in Paris.
Standards for animal welfare already exist for other animals – such as those used in food production – but, until now, working horses, donkeys and mules have been overlooked by governments and policymakers.
Guidelines
The standards focus specifically on the three animals and set out guidelines on various aspects of their lives, to make sure they have good welfare.
Recommendations relate to:
food and water provision
shelter
prevention and treatment of disease
handling
equipment
behaviour
general workload
care at the end of their working lives
Governments worldwide will be responsible for enforcing the standards, alongside the OIE's others for animal welfare.
'Missing piece of the puzzle'
The news has been welcomed by charity Brooke, which has been supporting the OIE in developing the standards over the past three years, providing expertise and technical input.
Karen Reed, Brooke's head of animal welfare capacity, was one of the key technical experts supporting the OIE while it developed the standards.
She said: "These standards represent the missing piece of the puzzle when it comes to animal welfare.
"At Brooke, we often say horses, donkeys and mules are the invisible workers because, in terms of their welfare, little is being done at a government or international level. These standards will help us to change that."
Next steps
However, the animal welfare standards will not be law. The next steps are to ensure they are first adopted and understood, but then properly implemented in the member countries. Brooke will be supporting governments to do this.
Brooke chief executive Petra Ingram said: "I'm very proud of the team. This is a major success that clearly demonstrates Brooke's global reach.
"The collaboration with the OIE means we can positively impact animals, even in countries where we're not physically on the ground. This opens the door for us to work with governments to implement the standards.
"This is a big step towards getting working horses, donkeys and mules the attention they deserve, for the role they play in helping millions of people work their way out of poverty."