Back by popular demand, Fred MacAulay is to host the Party Night Comedy Club at BSAVA Congress 2012, introducing a host of comedic talent in the shape of comedy "giant" Greg Davies and the sardonic Simon Evans.
The congress comedy club at BSAVA's party night is the stuff of legend – and the bill has never looked better than it does for the WSAVA / FECAVA / BSAVA World Congress in April 2012.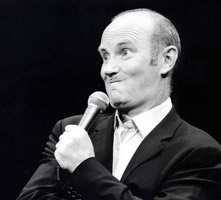 Fred MacAulay is back by popular demand to host the Party Night Comedy Club. As MC for the evening, the Scottish funny man (and occasional breeder of labradors) will be introducing some of the biggest names in comedy – in more ways than one.
With Greg Davies standing at 6′ 8″ he promises big laughs and a unique style of comedy that has earned him a ton of awards.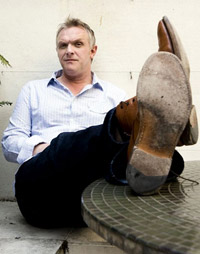 Greg is a prolific writer and performer and fast becoming one of the UK's most popular comics. His debut stand-up show, Firing Cheeseballs at a Dog (now out on DVD), won him a prestigious Fosters Comedy Award nomination, but he is perhaps best known as Mr Gilbert, the psychotic head of sixth form in The Inbetweeners.
As well as his regular comedy panel show appearances on programmes like Mock the Week and Never Mind the Buzzcocks, and an acclaimed appearance on the Royal Variety Show in December, he delighted viewers in an episode of the BBC's World's Most Dangerous Roads – which took him on an emotional journey to Nepal with comedy pal Rhod Gilbert. This charming and hilarious episode ranked number one on the BBC iPlayer.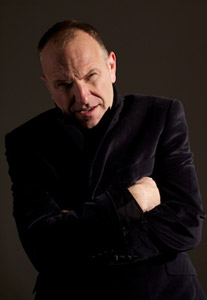 Completing the bill is Simon Evans. With his barbed material and uncompromising persona, Evans has established himself as one of the most intelligent and sharp live performers in the country — but his brazen stance is shot through with a knowingness and self-deprecation, which have stood him in good stead on his recent nationwide tour, and on appearances on Michael McIntyre's Comedy Roadshow and Mock the Week.
He is a regular on Radio 4 shows such as The News Quiz and The Unbelievable Truth, and has written for every series of the BBC One sit-com Not Going Out.
After the laughs comes the music – and party night will feature the number one chart-topping artist Olly Murs and a late night disco.
Last year tickets sold out before congress, so it is best to book in advance.