Veterinary staff who want to learn more about communicating with pet owners online are being invited to attend a special workshop at Wood Green, The Animals Charity.
Taking place at the charity's Godmanchester branch near Cambridge on 24 February 2016, the event will be hosted by Vetstream Webpartner and feature vet and Pup Aid founder Marc Abraham as guest speaker.
Boost your profile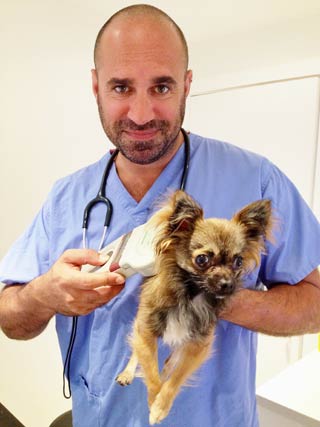 Delegates will learn how simple email marketing techniques and use of social media can boost their practice profile, helping them engage more effectively with existing clients and attract new ones.
During practical break-out sessions they will discuss specific approaches and start to build a marketing plan for their practice, incorporating ideas for their website, as well as the confident use of online marketing tools, social media and PR.
They will also be given a "behind the scenes" tour of Wood Green.
Social expectations
Mr Abraham said: "Three quarters of the UK's pet-owning population now owns a smartphone, so we are increasingly a nation of 'digital consumers', with bonded clients forming the backbone of your practice using social media platforms like Facebook and Twitter, and often expecting you to employ these platforms too.
"You also need to be reaching out beyond your existing base and attracting new clients to help take your business forward.
"Social media, together with the adoption of some simple online and conventional marketing and PR techniques in your community, can make a real positive difference – and the great thing is many of them are free to use and fun to do as well."
Fierce competition
Vetstream managing director Mark Johnston said: "Effective communication is a key differentiator for veterinary practices in a fiercely competitive market. Successful practices will be those who adopt the marketing tools and techniques to embed them firmly at the heart of their community.
"Our workshop will help them make 2016 the year in which they put themselves firmly on the map."
Homepage image ©iStock.com/Balefire9