Building work has begun to install a £100,000 cat-only ward at the north-east of England's largest veterinary business and is expected to be completed by April.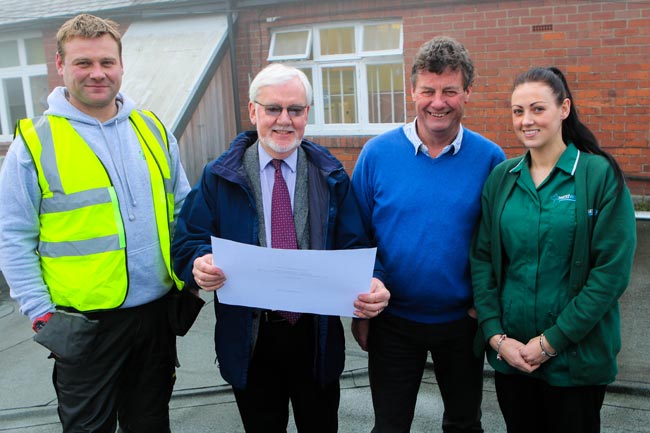 The new facilities at Westway Veterinary Centre in Newcastle, which include an operating theatre and prep room, will allow the practice to keep cats separate from dogs while undergoing treatment and handle an increase in patient numbers as the group continues to grow.
Dog-free environment
The cat-only wing of the hospital is being built five months after the opening of a feline waiting room, set away from dogs.
Westway director Nick Myerscough said: "We want to provide a better environment for cats and keep them away from barking dogs to minimise the stress of being in the vets.
"We try to ensure that all animals brought here are treated with care, compassion and understanding, and we are committed to constantly improving facilities and treatment of pets. We will be the only practice in Newcastle with a separate cat ward and facilities to this standard.
"The International Cat Care charity set standards of the best care and facilities for cats and we have been working hard at making our hospital more cat-friendly."
Less stress
Qualified veterinary nurse Amy Wilkinson said: "We are really looking forward to our new cat ward opening and being able to look after cats to the highest of standards.
"We already have a cats-only waiting room and this new facility will ensure cats brought to the hospital will be happier and less stressed."
Westway, which also owns Easyvets and Value Vets, has 23 surgeries and employs 37 vets across the north-east of England.