International Cat Care (ICC) has revealed the 12 winning images submitted to its 2016 "Cat Naps" photography competition.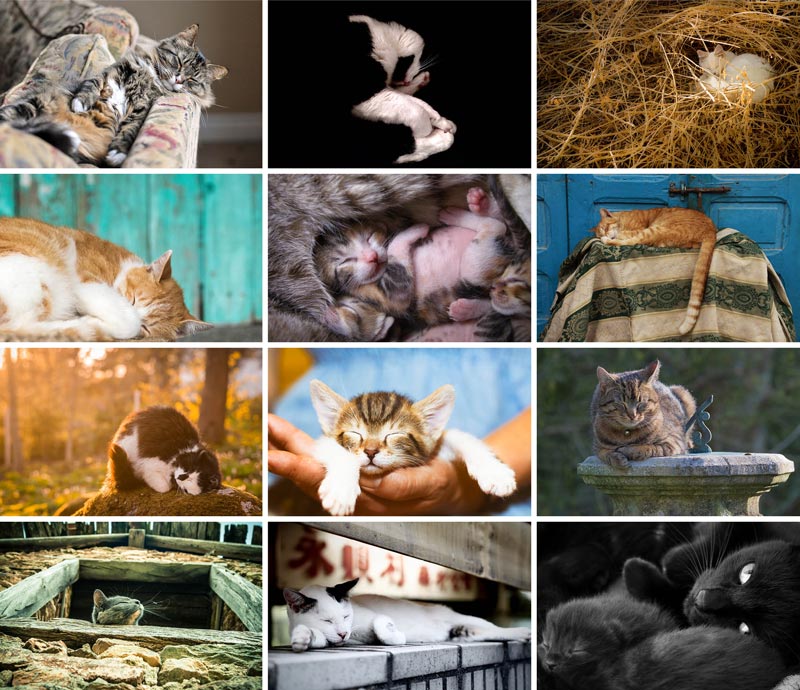 The winning pictures – featuring all kinds of sleepy felines – will feature in the charity's 2017 calendar.
The competition, which ran for six weeks, saw entries of an international nature, with winners from:
Greece
the US
Canada
the UK
Hong Kong
Finland
Inundated with entries
According to ICC, the competition attracted a record number of entries, with 3,400 pictures submitted by photographers from 51 different countries – the most the charity has received in the initiative's four years.
One of the judges, ICC digital communications manager Jo Vuckovic, said: "This year's entries were simply stunning and choosing just 12 to feature in our calendar was virtually impossible.
"The images we decided on are a gorgeous mixture of kittens, owned cats and unowned cats, and each really captures them enjoying their favourite pastime.
"We hope everyone enjoys them as much as we do."
Prizewinners
The winners received £100 each and a selection of ICC merchandise. They are also invited to the ICC's Annual Awards on 15 July, where the overall winner – who will receive a cheque for £500 – will be announced.
As a result of the large influx of entries, ICC is also running a "Cat Naps" poster competition to make use of the remaining images. Those interested can visit http://icatcare.org/photography-competition/vote to choose their favourite.