Pet owners have the chance of winning a VIP tour of a charity's rehoming centre in a photo competition.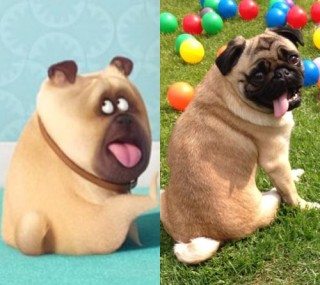 Wood Green, The Animals Charity is looking for photographs of animals that resemble characters from the film The Secret Life Of Pets, with the best look-a-like winning a tour of the charity's Godmanchester rehoming centre.
A-list antics
The idea for the competition came after Peanut – a rescue dog from Wood Green that has a striking resemblance to one of the animation's characters – joined stars at the film's launch, where she met actor Kevin Hart, who provides the voice for Snowball the rabbit.
Peanut's owner, Katja Jones, who is the charity's corporate and community fund-raising manager, said: "Peanut adores people – she is a trained community dog, so she took it all in her stride.
"She went on her first trip on the London Underground and managed to be the centre of attention for most of the day. It was lovely to see her enjoying herself so much.
"We rehomed Peanut from Wood Green a year ago, so it was a great way to celebrate our first anniversary."
How to enter
To enter the competition, email your photo to competition@woodgreen.org.uk by 21 July 2016.
To find out more about Wood Green's work, visit www.woodgreen.org.uk