A vet from Willows Veterinary Centre is celebrating after becoming one of only 16 RCVS feline specialists in the UK.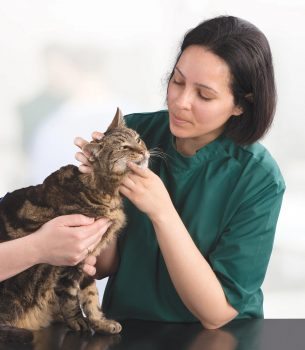 To qualify, Stephanie Lalor carried out a one-year rotating internship followed by a four-year residency in feline medicine at The University of Edinburgh, studying under the only professor of feline medicine in the UK Danielle Gunn-Moore.
Aware of needs
Dr Lalor said: "At Willows, we do all we can to minimise the difficulties cats and their owners might encounter when they are referred to us.
"Our staff are trained to be aware of the needs of cats and their owners, and we have put in place not only the necessary facilities, but also specific working practices to make any visit with a cat as stress-free as possible."
Cat advocates
Dr Lalor is one of three official "cat advocates" at Willows, a post required by the International Society of Feline Medicine as part of awarding the Solihull-based referral practice the gold level Cat Friendly Clinic accreditation.
Other requirements include:
having a separate specialised waiting area for feline patients
ensuring veterinary staff have regular development training
cats being handled carefully and with respect to avoid unnecessary stress
making sure relevant cat information is available to owners