The Easter Bunny is supposed to deliver chocolate in the run up to the public holiday, but one rabbit needed a trip to the vets after munching confectionary meant for its owner.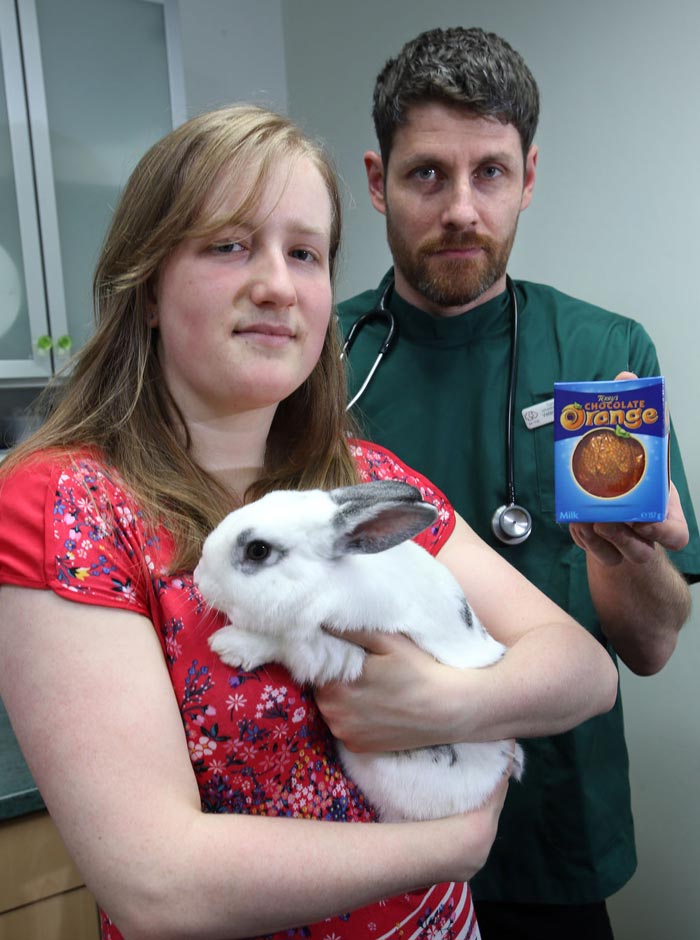 Mrs Mouse, a four-year-old indoor rabbit, jumped on to the sofa at the home of owner Helen Wilkinson and helped herself to half a Terry's Chocolate Orange.
Miss Wilkinson rushed her pet to Chantry Vets in Batley Road, Alverthorpe, near Wakefield, where vet Tommaso Giorgi treated her.
Increase in cases
Dr Giorgi said: "We are expecting an increase in cases of pets eating chocolate and other tasty treats in the lead up to Easter. At this time of year, we see a lot of dogs that have eaten chocolate, but I've never known a rabbit to eat any.
"Mrs Mouse had a lucky escape after eating chocolate. She was bright and happy, but we hospitalised her and placed her on IV fluids as we needed to monitor her for any gastrointestinal disturbances, diarrhoea or changes in her heart rate."
Previous form
Miss Wilkinson said: "She has eaten skirting boards and through plastic packaging to get to broccoli in the past, but this is the first time she has eaten chocolate."
Chantry Vets has issued a warning to owners about the dangers facing pets over Easter from such food stuffs as chocolate, sweets and hot cross buns.