Welsh Minister for Resources and Food, Alun Davies has launched Cymorth TB, a new scheme enabling private vets to play a bigger role in disease control.
A pilot scheme has been launched in Wales aimed at helping farmers protect their herds from bovine tuberculosis (bTB).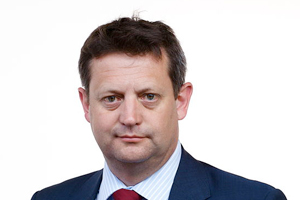 Minister for Natural Resources and Food, Alun Davies launched Cymorth TB on October 1.
The scheme will explore the role private vets can play in supporting and advising clients through a bTB breakdown and helping them get rid of the infection more quickly.
Private vets will advise participating farmers on how they can reduce disease risk on their farms via improved biosecurity and safer trading policies.
Mr Davies said: "We know there is no quick fix to eradicating TB. It requires a sustained and comprehensive approach.
"We also recognise private vets are a valuable resource in our work to prevent and manage TB breakdowns and we are keen to utilise that resource.
"This pilot will enable farmers in the selected areas to access better advice and guidance on TB controls and we hope it will increase understanding of the disease, encourage compliance and shorten breakdowns when they occur."
Chief Veterinary Officer for Wales, Christianne Glossop added: "Cymorth TB will explore the opportunities and identify what value can be added to the TB eradication process through closer partnership working between private vets and farmers.
"There has already been a good deal of enthusiasm for the programme from vets in Wales and I am hopeful that by fully involving them in our work to prevent and control the disease we will see improved results."
Cymorth TB is being trialled in six defined areas across Wales and will run from October 2013 until April 2014 in the first instance. Longer term the intention is to roll the service out across Wales.
Farmers from Anglesey, Wrexham, East Carmarthenshire, Gower, East Monmouthshire and North Pembrokeshire will have the opportunity to participate in the new scheme.
For more information please visit the Welsh Government website.