A new anonymous email service is part of new measures from the Veterinary Benevolent Fund to tackle suicide rates in the veterinary profession.
Strengthened focus on mental well-being could be the key to reducing suicide rates in the veterinary profession.
Previous studies have shown vets are more than twice as likely as medics to take their own lives and up to four times more likely than members of the general public.
Research has cited a number of reasons for this disparity, including:
high levels of stress
long working hours
the absence of support from colleagues
a lack of work-life balance
Steps have been taken to tackle the problem, with the Veterinary Benevolent Fund (VBF) this month launching a new facility for people to contact its 24-hour Vet Helpline anonymously.
In addition, at the end of 2012, the International Veterinary Professional Wellness Network (IVPWN) was formed to connect people involved in the delivery of veterinary professional wellness programmes from around the world to exchange lessons learned from experiences in other countries.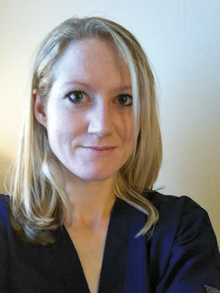 But much more needs to be done says Rosie Allister, who lectured on the subject at the British Small Animal Veterinary Association (BSAVA) Congress.
She said: "One of the main things I want to do is highlight the fact a fire-fighting response after a tragedy is not the only way to address the issue of suicide in our profession. It's important we have resources to support people bereaved by suicide, but if we can intervene to help people earlier there is the chance of supporting people to find a way to cope and to carry on.
"Suicide not only has a devastating human cost to family, friends and colleagues, but it can also have a very toxic effect on everyone at the practice who may feel guilt and anger at what has happened, as well as sadness and grief."
She added: "There have been advances and we know more about the warning signs, but more needs to be done to stop things ever reaching that stage. The whole industry needs to do more to promote well-being in a positive way."
The Royal College of Veterinary Surgeons (RCVS) included a set of benchmark questions on well-being in its 2010 survey of the profession, and plans to repeat this in 2014 so a comparison "snapshot" of well-being can be made.
The RCVS also supports the Vet Helpline, Vetlife website and Veterinary Surgeons' Health Support Programme via the VBF. The RCVS also now has its own health protocol.
Vet Helpline is available on 07659 811118; or on email via the Vetlife website.
Read the full story by James Westgate in Veterinary Times Vol 43, No.17 (April 29)