Dog walkers are urged to be extra vigilant after a family pet was bitten on the face by an adder.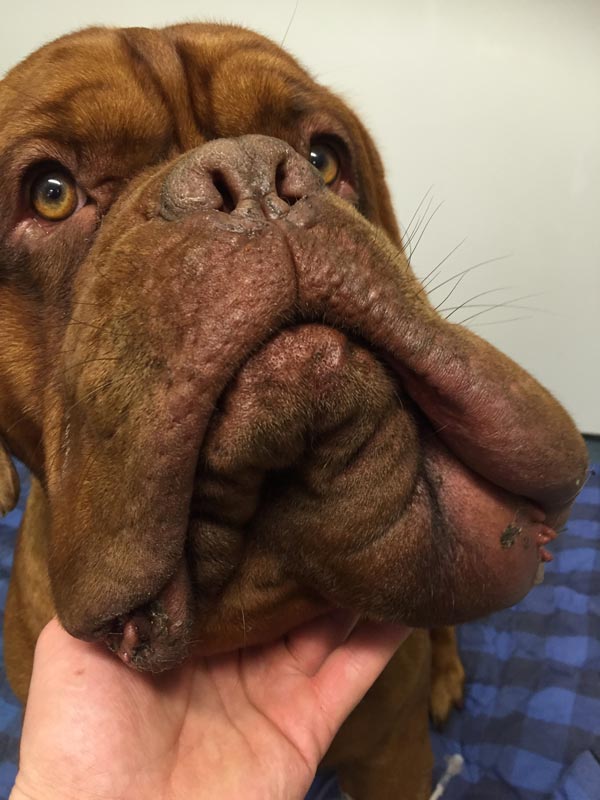 Hooch, a dogue de Bordeaux, was attacked by the snake while walking with his owners Karen Forster and Dean Lowden at Derwent Reservoir in Northumbria.
But it was only when they returned to their home in Blackhill, near Consett, they realised Hooch had been bitten after noticing a tennis ball sized swelling on his face.
Antivenom
They took him to Value Vets in Consett, part of Westway Veterinary Group, before he was transferred to their main hospital at West Road in Newcastle, where staff were able to source life-saving antivenom.
Hooch spent three days in hospital, but is now back home and on the way to a full recovery.
Westway head nurse Kay Sanderson said: "This case is fortunately very rare, but owners should be aware there are snakes in the countryside and we do get the odd dog coming in after being bitten during the summer. Our advice is to always seek veterinary assistance if your dog is bitten."
Shock
Kay explained: "With Hooch, it was very serious because he was bitten on the face and it meant the swelling could affect the airways. If he had been bitten on a paw, he may have only needed an antihistamine injection, but we needed to get antivenom with it being his face.
"He was in considerable discomfort and needed to be on IV fluids and pain relief. His temperature also dropped significantly because his body went into shock."
Save
Save