Two VNs have won recognition for their efforts in training nurses of the future at the inaugural Veterinary Nursing Educator of the Year Awards.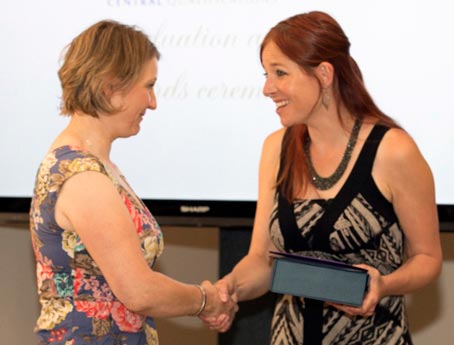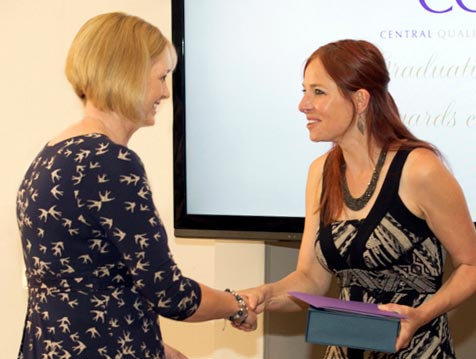 Kirsty Gwynne (top) and Karen Saddleton receive their awards from Alice Roberts.
The awards, run by awarding body Central Qualifications (CQ), recognise staff members who support students studying for veterinary nursing qualifications – from college tutors and practical teachers, to clinical coaches and other members of the training practice teams.
Tough choice
At a ceremony hosted by TV presenter and science writer Alice Roberts at Central Hall in Westminster on 10 June, Kirsty Gwynne of Abbeydale Vetlink Veterinary Training and Karen Saddleton of Stowe Veterinary Group were presented with their accolades, deemed the top two from more than 100 nominations.
Miss Gwynne, a co-director of Abbeydale with BVNA president Sam Morgan, was awarded for her passion, dedication and time for students – one said they "wouldn't have passed the course" without her.
Mrs Saddleton, who specialises in training the practical aspects of the course, was praised for her tireless work and having the students' "best interests at heart".
Much-needed support
Mrs Saddleton said: "Veterinary nursing is changing all the time and the course standards are very high, so it is important all students are provided with the support they need, particularly in their first year when they have to learn so much new information – this can be very daunting to the student, and it is at this stage they need not to lose confidence.
"This is where a tutor can be very important in giving students the confidence they need to succeed."