New disciplinary procedures introduced by the Royal College of Veterinary Surgeons (RCVS), the veterinary regulator, for registered veterinary nurses (RVNs) come into effect from 1 April 2011.
New disciplinary procedures for registered veterinary nurses (RVNs), introduced by veterinary regulator the Royal College of Veterinary Surgeons (RCVS), came into effect on April 1, 2011.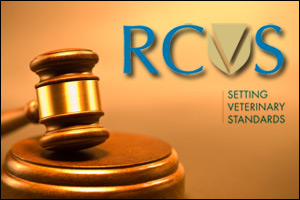 Liz Branscombe, chairman of the RCVS Veterinary Nurses Council, said: "These disciplinary procedures are the latest milestone in improving the regulation of veterinary nurses, which has now been brought further into line with that of veterinary surgeons. Registered veterinary nurses already work to a Guide to Professional Conduct and commit to keeping their skills and knowledge up to date, so this is a further step in recognising their own professional responsibility."
As is the case with veterinary surgeons, the RCVS will only investigate complaints that question an RVN's fitness to practise, for example professional misconduct or criminal convictions.
Veterinary nurses' roles differ from those of veterinary surgeons, and the expectations about professional behaviour in each profession are set out in their respective Guide to Professional Conduct.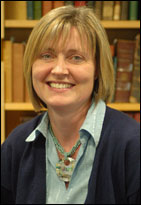 The disciplinary procedures are modelled upon those in place for veterinary surgeons, with complaints received by the RCVS going through up to four consecutive stages. Each stage acts like a filter, determining whether or not that complaint will be taken further or closed, with allegations of professional misconduct potentially reaching a Veterinary Nurse Disciplinary Committee (VN DC) hearing. This committee consists of two RVNs and the existing veterinary surgeons' DC, and, like the veterinary surgeons' DC, will sit in public and have its findings published on the RCVS website.
Findings of serious professional misconduct may result in an RVN being removed or suspended from the Register of Veterinary Nurses.  Until there is a change in the law – something for which the RCVS is pressing – there are no powers to also remove an RVN from the List of Veterinary Nurses.
If a complaint is closed before it reaches VN DC, the RCVS may advise the RVN about professional behaviour, and tell the complainant the nature of the advice, but can apply no other sanction.