Further details of UK testing for the mediated colistin resistance (mcr-1) gene in pigs have been released by the VMD.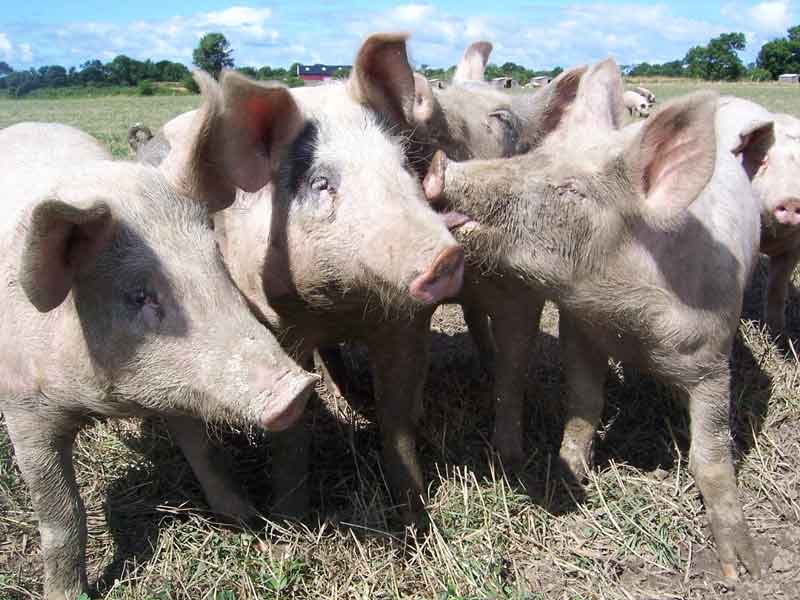 The APHA started screening archived isolates and biological samples after a report from China described the discovery of transferable colistin resistance in Escherichia coli from pigs, raw meat and humans.
Isolates of E coli collected from pigs in 2013 and 2015 as part of government surveillance were screened and none were found to carry the gene.
The VMD said, following this, the stored pig caeca collected throughout 2015 were defrosted and the contents cultured on selective media containing colistin to increase the sensitivity of detection. The mcr-1 gene was identified in E coli from one caecal sample. Caeca from Northern Ireland were not tested.
E coli recovered from clinical diagnostic investigation in England and Wales were also screened. Isolates originating from two separate farms were found to be positive for the mcr-1 gene.
Isolates from broilers, layers and turkeys in the UK from 2014,  were tested and no colistin resistance attributable to mcr-1 was detected.
The bacteria identified with the mcr-1 gene were found to be susceptible to many other antibiotics.
The VMD stated these preliminary investigations suggested the mcr-1 gene was present in enteric bacteria of British pigs. However, the precise level is not well defined at this time.
Colistin usage in animals in the UK is low – it makes up less than 0.2% of UK antibiotic use in livestock. Compared to other countries in Europe, only four countries use less colistin in animals than the UK (three of these four countries use none).
The VMD has worked closely with the Public Health England (PHE), Department of Health and Food Standards Agency to assess the implications of this finding.
PHE assessed the risk to human health from mcr-1 in pigs to be very low. The Food Standards Agency and Food Standards Scotland have advised that the risk from hygienically handled and thoroughly cooked pork is very low.
Following these findings the VMD has increased surveillance for colistin resistance, and veterinary prescribers have voluntarily updated prescribing guidelines to restrict use of colistin in animals while the implications of this new resistance are investigated more fully.