The Veterinary Marketing Association (VMA) has announced a one-day workshop designed to help delegates build their networking skills, boost their confidence and, ultimately, learn how to make a good first impression.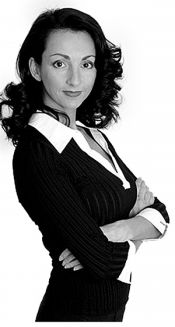 The workshop, entitled "From Freezing to Breezing – Great Networking Skills", will examine the purposes and benefits of networking, helping you prepare to network and overcome classic networking fears.
Event details
The workshop will be delivered by Ali Chadwick, owner of The Vital Consultancy, and will cover such topics as:
blockages to networking excellence
creating positive and memorable first impressions
clarifying the skills and traits of confident and effective networkers
the No.1 principle of building relationships
There is opportunity to create an "elevator pitch" – a succinct and persuasive sales pitch – and you will be encouraged to have fun and try out your new skills on fellow delegates via a number of pre-prepared exercises.
When and where
The event will take place on 27 January and is being hosted by Vétoquinol at the company's Buckingham offices. Costs are £250 plus VAT for VMA members, £350 plus vat for non-members, which includes all course material, lunch and refreshments.