Virbac has donated a supply of Suprelorin to help reduce epilepsy risk in three female pumas living in a Bolivian refuge.
Rescued puma triplets living in an animal refuge in Bolivia have received a helping hand from Virbac.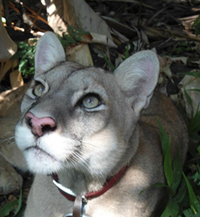 The firm has donated a supply of its medical castration implant Suprelorin to help the three sisters, Inti, Wara and Yassi, who were taken in at the age of two months after their mother was killed by poachers.
In poor health and suffering from epilepsy, the trio have been nursed back to full health, but still suffer from epilepsy, which becomes more of a risk when they are on heat.
The danger is heightened during the wet season because much of their enclosure floods, increasing the risk that they could fall from one of their platforms during a fit and drown.
But now, thanks to the Virbac donation, vets caring for the triplets plan to implant them with Suprelorin that will stop them going into heat, reducing the risk of a fit.
Virbac senior product manager Chris Geddes said: "Suprelorin is licensed for the induction of temporary infertility in male dogs and ferrets, but we are often made aware of its off-label use in exotic species.
"This is the first time I have heard of it being used in pumas."
Jon Cassidy works for Communidad Inti Wara Yasa (CIWY), the non-governmental organisation (NGO) that looks after the animals.
He added: "Thanks to Virbac's generous donation, Inti, Wara and Yassi will soon no longer go into heat. This will help to reduce the likelihood of an epileptic fit and will, in particular, reduce the grave consequences to them suffering a fit during the wet season.
"We are very grateful for them supporting our work and giving these three wonderful animals an enhanced quality of life."