The first known importation into the UK of a tick capable of vectoring the potentially fatal zoonotic Crimean-Congo haemorrhagic fever virus (CCHFV) has been reported on a recently travelled pet dog.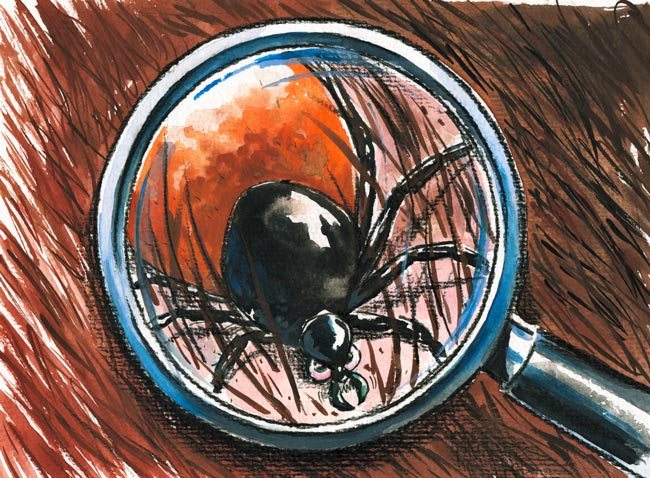 A single, fully engorged female Hyalomma lusitanicum tick was found on the animal, which returned to the UK from Portugal where the tick exists in a narrow, habitat-specific Mediterranean range.
The tick species is normally associated with ungulates, but there are reports of it being found on dogs in Portugal and of it biting humans.
The imported tick was submitted to the Public Health England (PHE) Tick Surveillance Scheme (TSS) for positive identification.
Because the CCHFV virus can cause severe viral haemorrhagic fever outbreaks, with a case fatality rate of up to 40%, it was tested for the pathogen by PHE scientists using a real-time reverse transcription-PCR assay, but no CCHFV RNA was detected.
Vigilance plea
Leading UK parasitologist Ian Wright said: "The risk of anyone contracting CCHFV in the UK via a tick, if they haven't travelled to Portugal or the Spanish border, is astronomically small. Also, to survive, this tick needs a very specific Mediterranean climate and plant species that aren't found in the UK.
"What the import does demonstrate, though, is the need for increased vigilance by vets and for us to be aware all sorts of things we are not expecting may arrive from mainland Europe."
'One health approach'
Dr Wright, head of the European Scientific Counsel Companion Animal Parasites UK and Ireland, continued: "This case also raises the possibility of companion animals bringing large animal pathogen vectors into the UK and vectors being moved around on large animals.
"This emphasises the need for a one health approach – not only between human medical staff and vets, but also between large animal/equine vets and companion animal vets, because vector-borne diseases may get into the UK from mainland Europe via transport species we're not expecting and that could catch us unawares."
Read the full story in the 7 November issue of Veterinary Times.