One of Europe's largest small animal referral hospitals has launched a series of videos designed to help first opinion practices guide pet owners through the veterinary referral process.
The 14 short, engaging videos have been produced by
Davies Veterinary Specialists
(DVS) as an information tool
to help
explain to clients why their pet may need to be referred and what to expect during the process.
As well as a brief introductory video providing an overview of Davies Veterinary Specialists, there are 13 other videos covering all disciplines:
cardiology
diagnostic imaging
internal medicine
neurology
soft tissue surgery
There is also a a final "behind the scenes" piece detailing DVS' essential support services.

Each video aims to give an objective insight into the specialist treatment a pet may need, the vets who will care for him or her and the facilities available.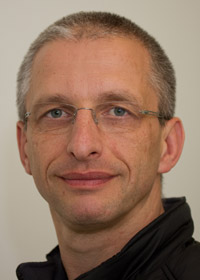 DVS managing director Clive Elwood said: "Explaining the veterinary referral process and the options available can be time-consuming for primary practitioners and daunting for pet owners, especially when it comes to making important decisions when their precious cat or dog is injured or unwell. 
"Our videos aim to help replace anxieties with reassurance by showing your clients what to expect at a referral centre, the capabilities of modern science and equipment and the outstanding expertise, compassion and care provided by our staff."
The videos are being launched at a rate of one a week, and the eight posted on YouTube so far have already received more than 2,500 collective views.