The "critical" Vet Futures and VN Futures action plans – designed to shape the profession and allow it to thrive in an increasingly uncertain future – have been unveiled.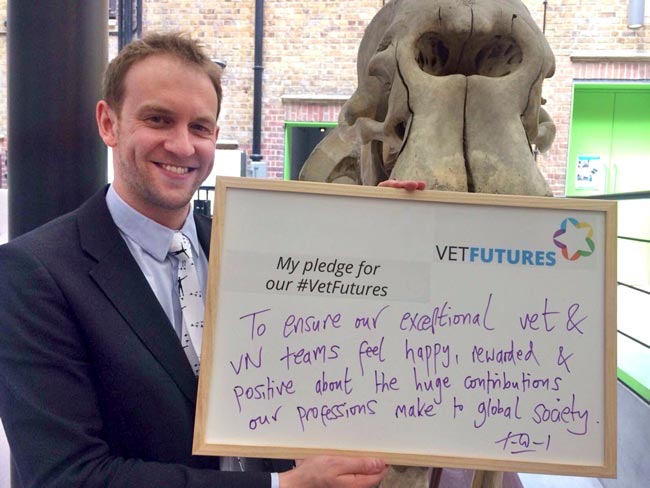 Vet Futures focuses on a vision of the veterinary profession in 2030, though the new action plan covers the first five years of that time frame from 2016 to 2020.
The Vet Futures Action Plan encompasses the 34 recommendations under 6 ambitions established by the original Vet Futures report released last November and turns them into work streams designed to deliver the continued sustainability of the profession.
Determination
In launching the joint RCVS/BVA plans at the RVC, RCVS president Bradley Viner told the audience: "We're in a time of great change, perhaps greater change than many of us expected, but I think that makes it even more vital our profession actually has the leadership and the structures in place to make us fit to face the future and that's what Vet Futures is all about.
"Today is all about translating the report into action. This is where the action begins. We are determined to make sure Vet Futures isn't just a collection of good intentions, but actually brings about change."
Work streams
The 24 work streams cover key areas including animal welfare, one health, creation of an online career hub, review of student recruitment, selection and support, the Mind Matters Initiative, online mentoring, veterinary leadership programme and review of outcomes for graduates.
Read more about the launch of the action plans in the 18 July issue of Veterinary Times.