Derwent Valley Vets has turned an old public house in Matlock into a new practice.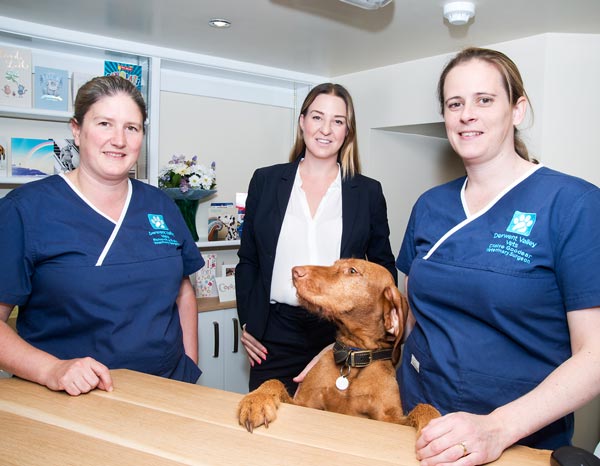 Located in the former Boat House pub, the practice is staffed by two vets and two qualified veterinary nurses, and provides onsite car parking and late night opening.
Demolition and building works began on the site last winter and Derwent Valley Vets owners Claire Goodear and Rebecka Bold opened the practice earlier this summer.
Purpose-built facility
Claire Goodear, who has lived and worked in the area since 2005, said: "Derwent Valley Vets will provide high quality services to companion animals from across the area. We are very excited about opening in Matlock in our new purpose-built facility."
When the time came to obtain funding for the new practice, Claire spoke to NatWest senior relationship manager Phillipa Bagshaw, who specialises in supporting businesses within the health care sector.
Ms Bagshaw, part of the Every Woman – Women in Business Programme at NatWest, said: "I was delighted to support Derwent Valley Vets with funding for the new practice in Matlock. It is a great addition to the area and I wish the business every success for the future."