The BVA has announced vets from across the UK will formally be part of the Pride in London parade for the first time this year.
According to the association, British Veterinary LGBT+ (BVLGBT+) will stride out with other groups on 25 June.
Vet Mat Hennessey started the group after noticing a medics banner at the Pride in London parade in 2015.
Standard-bearers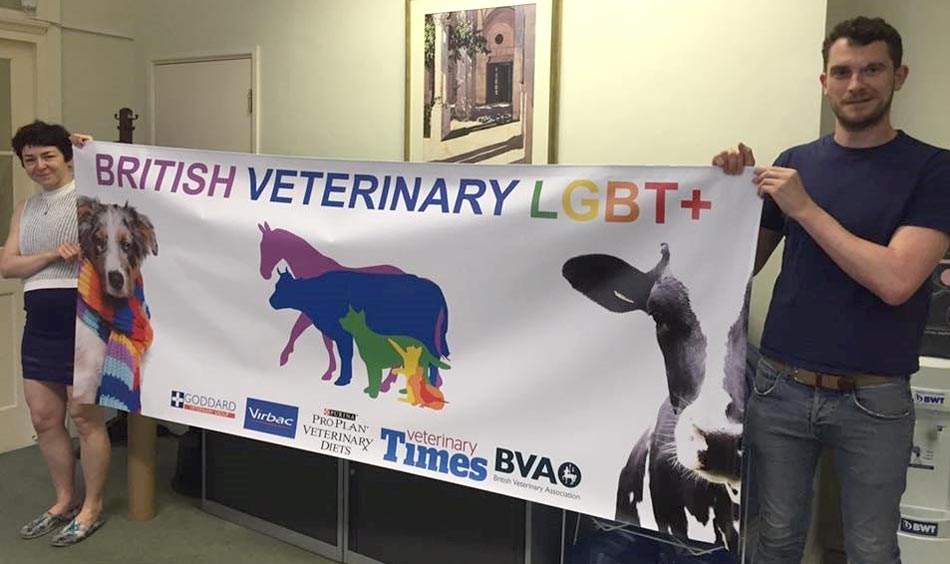 Mr Hennessey said: "Seeing that banner brought to the fore something I had been aware of for some time – the need for a visible and supportive community for veterinary surgeons and nurses, practice managers and other colleagues who are lesbian, gay, bisexual and transgender and the colleagues who want to support us and promote equality."
BVLGBT+ was launched late last year, had its first annual meeting in April and already has 430 members.
Mr Hennessey added: "Joining the Pride parade really puts LGBT+ vets on the map. We are delighted to be part of this celebration of the LGBT+ community and its friends.
"However, as we join together for the parade, we would also like to include in spirit vets who may be working in remote, rural regions without a LGBT+ community to plug into as this can be a lonely and isolating experience. Our message to these colleagues is: we are here for you too, ready to listen and to support you."
Proud support
BVA officers, including president Sean Wensley, will join BVLGBT+ at the parade, while Veterinary Times is one of the sponsors of the association's walk.
Mr Wensley said: "BVA is proud to have supported BVLGBT+ in its inaugural year and to be walking with our LGBT+ colleagues in the Pride parade.
"This is an important moment for the profession as a whole, as well as our LGBT+ colleagues, showing the world the profession is one open, diverse and supportive."
BVLGBT+ is open to anyone who wants to support lesbian, gay, bisexual and transgender rights in the veterinary professions, whether studying or working.