Society of Practising Veterinary Surgeons issues "clarion call" warning after survey finds overall decline for vets' salaries since 2010, especially for those in small animal practice.
SPVS has said new figures showing an overall dip in vets' salaries should serve as a "clarion call" to the profession, especially those in small animal practice.
The figures – which have come from the society's 2013 edition of its Salaries Survey and cover the whole salary package, including accommodation, company cars and CPD when provided – reveal the only vets to see any increase in wage since 2012 are those in mixed and large animal practice. However, salaries for these vets are still lower overall than they were in 2010.
According to the survey – which received 597 responses from vets in practice – vets working full time in 100 per cent small animal practice have a median salary of £37,087. This is a 1.3% decline from 2012 (£37,575), and a 2.4% decrease from 2010 (£38,000).
Meanwhile, those working in practices which have roughly 75% small animal work, full time earn £33,377. This is only a 1.9% decrease on 2011 (£34,030), but when compared with figures from 2010 (£37,330), a 10.6% decrease is found.
On the flip side, those working in mixed practice full time saw their median salary increase from £34,585 last year to £35,562 (up 2.8%). However, when compared to 2010, which recorded a median salary of £36,279, there is still an overall decrease of 2%.
Vets working in mainly large animals practices, meanwhile, had the best improvement, with salaries jumping 17% from £32,209 in 2012 to £37,698 this year. It was also the only group surveyed whose wages compared favourably with the 2010 figures, when a salary of £36,829 was recorded.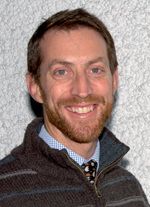 Wages for vets working in 100% equine practice, meanwhile, have remained consistent, with 2013's survey revealing a median of £37,133, a small increase on last year's finding of £37,039. However, an overall decline of 3.1% has still been seen since 2010.
According to SPVS, the mainly downward trend is likely to be worsened by the new vet school at the University of Surrey, which opens next year, and further affected by any new schools opening after that.
SPVS president Adi Nell said: "The results of the survey should be a clarion call to all in the profession. There is a concerning downward pressure on all incomes, especially those of more recent graduates. This is something that we need to be very aware of with new vet schools poised to open."
The survey also found:
significant regional variation in salaries, with vets working in London earning up to 26% more than their fellow professionals in Scotland and Northern Ireland
significant gender difference, with a 22% gap in salary between men and women qualified for 11 or more years
Read the full article by Rebecca Hubbard in next week's Veterinary Times (43.38).