Letter sent to RCVS by Food Standards Agency and CVO Nigel Gibbens after phenylbutazone – commonly known as "bute" – is found in some horse meat.
Vets have been reminded of their "legal responsibilities" in preventing horses treated with medicines such as phenylbutazone from entering the food chain after horse meat slaughtered in the UK tested positive for the substance.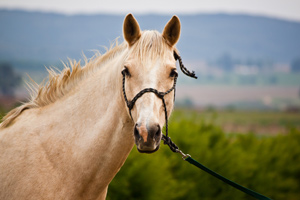 In a letter sent to the RCVS by the Food Standard Agency's (FSA) chief executive Catherine Brown and chief veterinary officer Nigel Gibbens, vets are told that a "small number" of horses are testing positively for phenylbutazone – commonly known as "bute" – and that if consumed by humans it "can be harmful".
Therefore, the profession is being reminded, that under the Horse Passports Regulations 2009, vets have to ensure a horse is accompanied by the correct passport as well as checking whether or not the horse is destined for the food chain. If the equine is heading for the food chain, vets must, when prescribing certain medicines, including bute, sign the animal out of the chain and update the passport as to what medicines have been administered. The vet must also notify the keeper of any withdrawal periods.
The letter states that failure to comply with the regulations can result in a fine of up to £5,000, and where positive results are found, the person responsible will be "called to account".
The reminder comes as the FSA continues to investigate how horse meat got into beef burgers sold in UK and Ireland branches of Tesco, Aldi, Iceland and Lidl.
However, the FSA insists that none of the concerned meat products within the Food Standard Authority of Ireland's investigation contained phenylbutazone. The most recently discovered bute-affected horse meat was found in 2012, when the FSA found the substance in eight cases, none of which was placed on sale in the UK.