New scientific paper claims minority of vets are profiting from the trade in exotics.
A small minority of vets could be causing big problems by propagating the trade in exotic pets.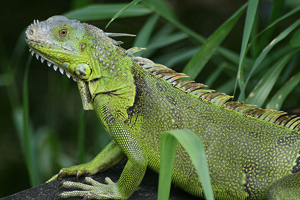 That's the conclusion of a new scientific article that raises questions about conflicts of interest relating to the veterinary profession and exotic pet trading due to the potentially harmful links to animal suffering, human health, and species and environmental conservation.
The article, entitled "Veterinary accountability and the exotic pet trade", appears in the current issue of the Journal of AWSELVA (the Animal Welfare Science, Ethics and Law Veterinary Association), and has been welcomed by the Animal Protection Agency (APA), which campaigns against the trade in wild animals as pets.
Lead author of the article, consultant biologist and medical scientist Clifford Warwick, claims to know of numerous vets actively involved in promoting the import and sale of exotic animals in the UK.
Mr Warwick said: "By their nature, vets want to be – and are obliged to be – part of a solution to animal and human health and welfare matters. That a vet might have a hand in selling or promoting exotic pets is, in my view, tantamount to being part of a problem.
"And whether or not that represents a formal conflict of interest or questionable practice, I think the spotlight will continue focusing until there are no shaded areas.
He added: "The issue is that vets shouldn't get involved in promoting the exotic pet trade or being involved in the selling of exotic animals. I don't want to name and shame individuals, but personally, I know of at least a dozen vets in the UK directly involved in promoting the exotic pet trade and who have a financial vested interest in selling them.
"These people are involved in buying these animals from abroad, having them wild-caught, brought into the UK and then sold through various pet shops. That is a step too far."
While it's only a very small number of vets directly involved or actively promoting the trade in exotic pets, even those recommending such animals to clients could be adding to the problem. "The message of this article is that vets have a very strong moral code by which they stand – much like a doctor – and should not be sponsoring animal suffering," added Mr Warwick.
For the full story by James Westgate, see next week's Veterinary Times (43-31).