A vet has completed one of the toughest solo cycling challenges in the world, riding 928 miles in 90 hours 3 minutes – with less than six hours sleep.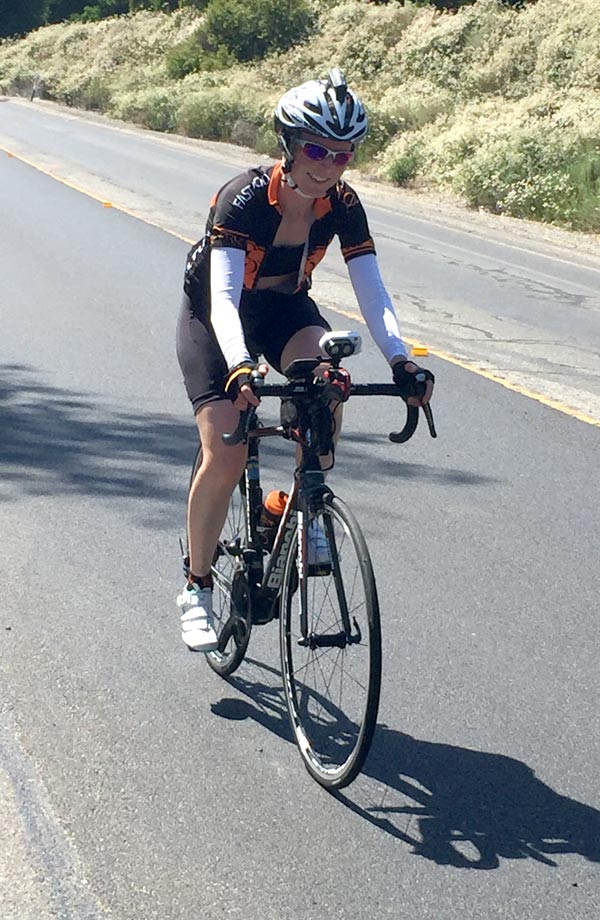 Penny Barker, from Burghfield and Goring Veterinary Surgeries in Berkshire, tackled the Race Across the West (RAW) – a time trial race that runs from California to Colorado in the US, crossing the deserts of California and Arizona, as well as the Rocky Mountains.
Testing terrain
The route climbs more than 56,000ft in total, with temperatures dropping to freezing in the mountains at night and rising again in the day.
To finish within the race time limits, Mrs Barker needed to stay in the saddle for up to 22 hours a day and constantly eat and drink.
Charitable causes
The RAW is also a qualifier for the world's toughest cycle race – the Race Across America, which is Mrs Barker's next challenge in June 2017.
Mrs Barker cycled in aid of two charities – Hounds for Heroes and the British Heart Foundation charities – and has, so far, raised more than £6,000.