Pet owners will now be able to locate their nearest vet in an emergency via an interactive app.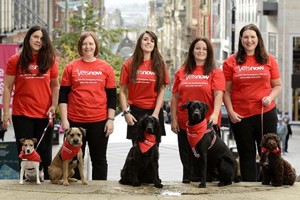 The app, created by Vets Now, features a GPS-powered navigation tool that will direct UK pet owners to their nearest local vet when their pet needs urgent veterinary care.
Vets Now says the app will provide reassurance and peace of mind for pet owners day and night, and also when they are away from home and not close to their registered vet.
Pet owners will be able to keep a note of important information including local vet details, pet insurance, microchip details and even their pet's birthday using the app. Eventually, a reminder service will also be included, which enables users to create events and set reminders in their phone calendar for appointments such as pet check-ups, medication renewal and immunisations.
Further features include helpful tips and advice to help owners keep their pet safe, happy and healthy. The app also features stories of pets who have previously been treated by Vets Now, with users also able to share their own stories.
Vets Now is the leading provider of accident and emergency veterinary care for small animals, partnering with more than 1,000 veterinary practices across the UK to provide their clients with a seamless out-of-hours (OOH) emergency and critical care service.
Vets Now founder and chairman Richard Dixon believes the app will help practices connect better with local pet owners. "The app demonstrates our ongoing commitment to provide the best emergency vet experience to both pet owners and the wider vet profession," he said.
"Our latest figures show 15% of pet owners who visit us for an OOH emergency have not previously registered with their local vet.
"The app will allow local practices to engage better with their clients, making them the vet of choice in an emergency while developing longer-term relationships," he said.
Should any veterinary practice wish to know more about the app, or have its details removed from the app, contact marketing@vets-now.com